---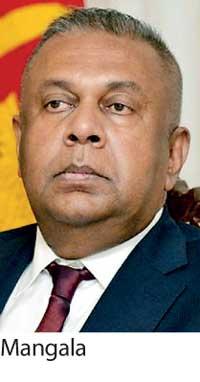 Finance Minister Mangala Samaraweera had reportedly told the Cabinet of Ministers yesterday that he would withdraw the proposal to allow cigarettes imports from China for the Chinese nationals working in Sri Lanka.

Samaraweera this May told reporters in Colombo that he was mulling to entertain applications to allow potential importers to import foreign cigarette brands to the country, as there's significant demand for such among expatriates in Colombo.

The minister pointed out that there is significant demand for foreign cigarettes among the expatriate community in Colombo, particularly from Chinese nationals who largely depend on cigarettes imported through informal channels.
Ceylon Tobacco PLC, a unit of British American Tobacco, currently holds the monopoly of cigarette manufacturing and sales in Sri Lanka.

According to a recent research report, the government was estimated to have lost Rs.18 billion in cigarette tax revenue in 2017, as record 583 million illicit cigarettes were estimated to have been smuggled into the country during that year.

Health Minister Dr. Rajitha Senaratne had publicly opposed to the move and even threatened to resign from the government if cigarettes imports were allowed.