---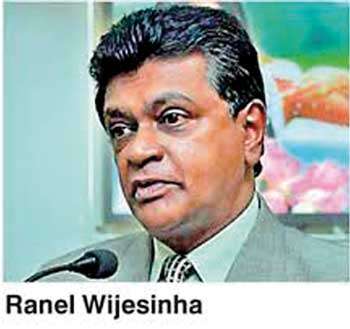 Ending wild speculation, Finance and Mass Media Ministry yesterday announced the appointment of senior professional Ranel T. Wijesinha as the Chairman of Securities and Exchange Commission, the regulator of the Colombo Stock Exchange.

Along with Wijesinha, Finance and Mass Media Minister Mangala Samaraweera has appointed five other Commissioners to the SEC board. They are: Chandrakumar Ramachandra, Jayantha Fernando, Arjuna Herath, Rajeev Amarasuriya and Manjula de Silva.

There will also be three ex-officio members representing the Finance Ministry, the Central Bank and the Sri Lanka Institute of Chartered Accountants.
The appointments were made with effect from yesterday.

The SEC functioned without a chairman and a commission since January 25 with the ending of the term of the Commission led by Thilak Karunaratne.

Both Wijesinha and Amarasuriya served as Commissioners in the previous SEC Commission headed by Thilak Karunaratne.