---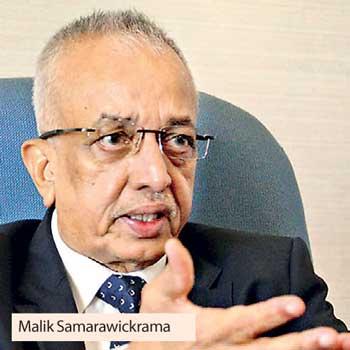 The Minister of Development Strategies and International Trade Malik Samarawickrama has welcomed the Parliamentary approval received on Thursday to repeal the 'Revival of Underperforming Enterprises or Underutilized Assets Act No. 43 of 2011'.

"This latest move is yet another step that our government has taken to rebuild investor confidence and roll back bad decisions taken in the past. Our government recognises that as a country aiming to be an attractive destination for investment, protecting property rights of investors is of paramount importance," Samarawickrama said.

"The draconian and invasive 'expropriation law' that was introduced hurriedly and surreptitiously by the previous government, severely damaged confidence among private investors, and hurt the country's standing as a business-friendly nation.
"The government arbitrarily took over 37 assets owned by private entrepreneurs in a high- handed manner, and this should never have happened. After the expropriation, the enterprises were placed under the management of various government bodies with hardly any competence to run them. As a result, although the name of the Act referred to 'revival', instead many of these assets have significantly lost their value," the minister noted.

"The repealing of this Act is a demonstration of our government's commitment to encouraging the private sector and gives confidence to domestic and international investors," he stressed.