---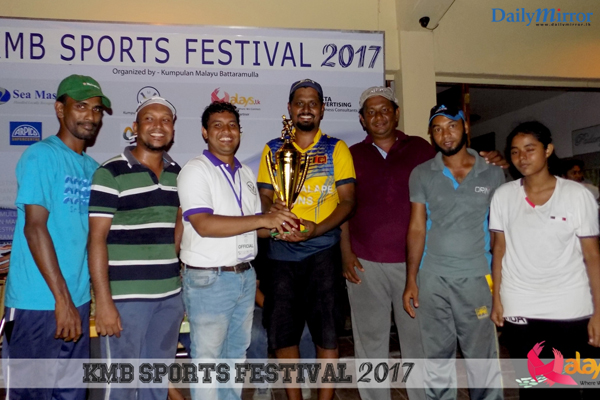 The Malay Sports Festival organized by Kumpulan Melayu Battaramulla (KMB) concluded at the Padang Complex on Sunday the 17th of September 2017.
As outlined, the event was organized to promote goodwill and corporation among all invited Malay associations. Many Malay Associations from across the island came together to take part and witness the sportsmanship, which Malays are renowned for.
The winners went away with valuable awards after a day of hard work and commitment. Moreover, the stalls and papare music in the background lifted the crowd throughout the day. The finalists from the tag rugby event had the privilege to meet former Tuskers skipper Fazil Marija and rugby stalwart Hisham Abdeen. The award ceremony was also attended by several sportsmen and women from the Malay community.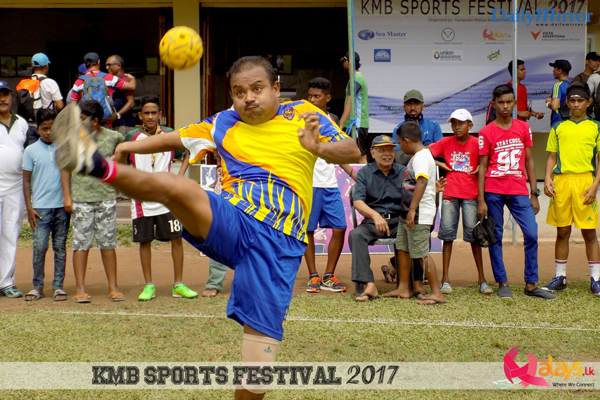 Final results:
Carrom –
* Men – Winner – Tuan Fiaz Haniffa (Hill Country Malays), Runner-up – Emran Doole (Mabole Malays)
* Women – Winner – J. M. Zeen (Uva Malays), Runner-up – Zainab (Kandy Malays)
* Mixed Doubles – Winners – Kahlija Samsudeen & Endra Nooramith (Mabole Malays), Runners-up – Saldin & Jazeema (SLMA)
Table Tennis –
*Women – Winner – Rizna Junkeer (Kumpulan Melayu Battaramulla), Runner-up – Avasha Borham (SLMA)
*Men – Winner – Rizwan Raheem (Kotikawatte), Runner-up – Faizal Hameeth (Kotikawatte)
* Mixed Doubles – Winners – Rizna Junkeer & Muzni Ismail (Battaramulla), Runners-up – Avasha Borham & Merza Dean ( SLMA)
Sepak Takraw –
*Winners – Kumpulan Melayu Puttalam
*Runners-up – Thiiladi Puttalam
Tag Rugby –
*Winners – Ragama Malays
*Runners-up – Kumpulan Melayu Battaramulla
Netball –
*Winners – CMCC
*Runners-up – Kumpulan Melayu Kotikawatte