---
The maiden investor of the fabric processing park in Eravur is expected to sign an investment agreement with the Board of Investment (BOI) shortly, a top BOI official said.

In the latter part of last year, the Cabinet of Ministers approved the proposal to establish a 275-acre fabric processing park in Eravur, as a strategic development project, under the Industries Ministry.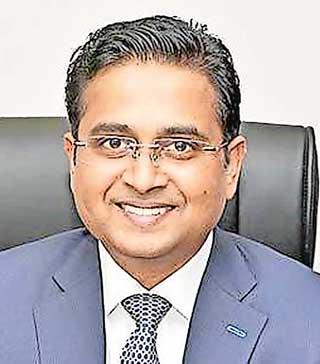 Sanjaya Mohottala

During an event held in the Wagawatta Industrial Zone in Horana, last week, BOI Chairman Sanjaya Mohottala revealed that the first investor of the park would shortly enter into an agreement with the BOI to acquire a 50-acre land plot in the park, to set up a state-of-the-art fabric mill.

At least four other firms are looking at making investments by setting up textile plants in the new zone, Mohottala said.

In particular, increased Chinese investor interest is expected, once the first investor comes onboard.

Mohottala noted that the land is currently being cleared to pave the way for construction activities. The government has invested Rs.5 billion to set up the park.

Overall, the BOI expects to draw US $ 300 million worth of investments to the park.

The project was proposed and promoted by the Joint Apparel Association Forum (JAAF), the apex body of the apparel industry in Sri Lanka.

The JAAF expects that the project would help apparel exporters to replace part of their imported fabrics with fabric sourced locally.

The country imported 255,437 MT of fabric both for the export-oriented apparel manufacturing and for local consumption in 2019, at a cost of US $ 2.2 billion.

The park is also expected to increase the country's utilisation of the GSP Plus facility in apparel exports to the European Union (EU) significantly, by meeting the 'country of origin' conditions.
The duty free market access under the GSP Plus facility is crucial for Sri Lanka's apparel exporters to be on par with the competitor exporting countries such as Bangladesh, who have duty free access without any restrictions on origins of fabric.

With the recently signed EU-Vietnam FTA, qualifying apparel from Vietnam is also duty free to the EU.

Sri Lanka's utilisation of GSP Plus for apparel exports remained under 53 percent in 2019.

Mohottala said that the industrial park would commence operations within one year. (NF)