---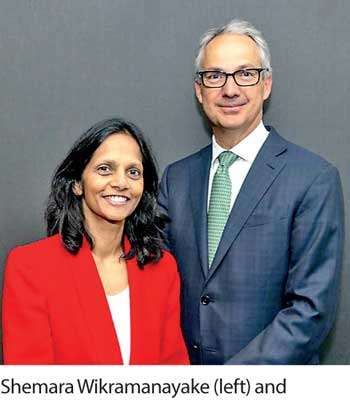 BLOOMBERG: Shemara Wikramanayake will inherit an investment bank firing on all cylinders when she takes charge of Macquarie Group Ltd. next month.

The Sydney-based company yesterday forecast full-year profit will rise 10 percent, largely due to buoyant income from its commodities and capital-markets businesses. The shares jumped 3.9 percent, capping their biggest weekly gain since May 2016.

Wikramanayake, who succeeds Nicholas Moore on Dec. 1, said in an interview yesterday that she saw opportunities across the group, from asset management to capital markets.

"My top priority is to ensure we have a smooth transition when Nicholas goes and I step into that role; that nobody really skips a beat or notices the difference," she said. "For each of our businesses we see opportunities to drive things."
Wikramanayake, who previously headed the asset-management division and turned it into the group's most profitable and fastest-growing division, said she'll visit investors in Australia, North America and Europe in coming weeks. Macquarie, which said it has halted its share buyback program, had a capital surplus of A$3.4 billion (US$2.5 billion) as of Sept. 30.