---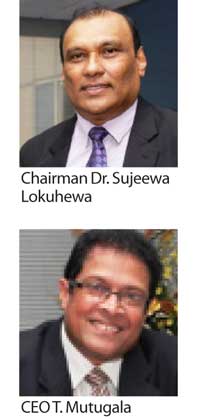 Merchant Bank of Sri Lanka & Finance PLC (MBSL) continued to demonstrate strong turnaround in performance, generating a profit of Rs.135.04 million during the first half of 2016, compared to losses of Rs.43.54 million in the same period of last year.

Meanwhile, the MBSL group (consisting of MBSL and its subsidiaries) also recorded commendable turnaround in comparison to the corresponding period of last year, to achieve a net profit of Rs.77.60 million, compared to losses of Rs.58.70 million the previous year.

The strong performance during the year is testimony to the group's continued efforts in driving synergies across its multiple business lines and pursuing further diversification of its loan portfolio. Emphasis was also placed on improving collections and strengthening the overall quality of the loan portfolio which has led to a sustained decline in impairment charges.

The company's net loans and advances grew by 9 percent during period to Rs.25.26 billion led by broad based growth in leasing (+6 percent) and other loans (+13 percent). Emphasis on expanding the business loans and micro loans segment enabled the company to diversify its portfolio from its traditional focus area of leasing.

Meanwhile, demand for leasing facilities were affected by the sharp increase in duties as well as the escalation in vehicle import prices following the depreciation of the rupee. Overall, the company's net interest income grew by 3.93 percent while the group recorded a net interest income growth of 5.23 percent.

A significant drop in impairment charges against stronger collection and recovery mechanisms, upheld overall performance at both company and group level allowing net operating income growth of 53 percent and 35 percent, respectively. Resultantly, MBSL's post-tax profit recorded strong turnaround to Rs.135.04 million during the period under review.

On a consolidated basis, the group's performance has continued to improve every quarter since its amalgamation, reflecting the accrual of synergies as well as people and process efficiencies. The group is therefore well positioned to benefit from the anticipated growth in the country's economy and will continue to drive efforts in enhancing its product portfolio, increasing customer acquisition and generating group-wide synergies.