---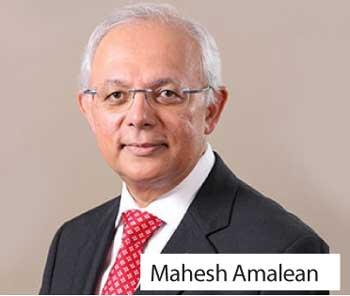 MAS Holdings Chairman Mahesh Amalean in a Twitter message yesterday stressed the seriousness of the COVID-19 crisis and its impact on Sri Lanka's as well as the global economy.
"In my lifetime, I have never experienced a crisis of this magnitude that has impacted the lives of so many people around the world and is disrupting the world's economy. "We must stand together as organizations, countries and a global community that is facing a common crisis," his Twitter message read.

"We, as individuals have a responsibility to stay calm, remain patient and support the government and healthcare professionals on the front lines. We owe them all a debt of gratitude for their courage and service," it added.

MAS Holdings is one the top three apparel exporters in the country.

Sri Lanka's apparel sector is hardly hit by the COVID-19 crisis, firstly with issues in connection to procuring raw materials from China and now with cancellation of orders by European and American buyers.

Bulk of Sri Lankan garment exports goes to the USA and European Union countries.

Apparels are Sri Lanka's biggest merchandise export and generated export revenue of US$ 5.3 billion in 2019, up 5.1 percent from a year ago.