---
Says Sri Lanka following protectionist policies makes no sense
As the disconnect between policymakers and the general public is only growing wider, World Bank (WB) Ex-Chief Economist (Acting) Dr. Shanta Devarajan stressed the need for Sri Lanka to bridge this gap so that it has a set of effective policies rolled out towards the much required economic development.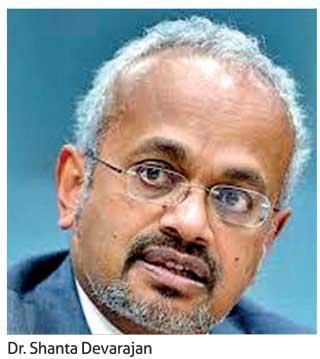 "The fact that Sri Lanka is a democracy, there is a sense of complacency that once you're elected, you don't need to go back and consult people until the next election.

But that's just not true. That's what we've learned the hard way," the development economics expert told a webinar hosted by Colombo-based think tank Pathfinder Foundation this week.

He stressed that it is essential to those in the policy making circles to hear the voices of people, particularly when undertaking reforms that are going to affect their lives.

"They should know and they should have a chance to express their opinion," asserted Dr. Devarajan, who was recently appointed as the advisor for Maldives Finance Minister Ibrahim Ameer.

Furthermore, he pointed out that while Sri Lanka is a textbook example on the benefits a country reaps by opening up the economy, yet the current sentiment is that trade openness is bad or that it has dangerous effects on the economy.

"There is absolutely no basis for that statement. For a small open country like Sri Lanka, being protectionist makes no sense, there is really no benefit for the country from that," said Dr. Devarajan.

Sri Lanka's inclination towards trade protectionism was well observed since the end of 2019. The government went ahead in full steam to impose a ban on imports across a wide range of products and services, an effort to protect local industries, and retain foreign exchange to improve the balance of payment stance. A series of trade barriers have also been imposed by way of para-tariffs.

A working paper by the WB Group pointed out that in the case of Sri Lanka, reductions of trade barriers would result in faster expansion of GDP and trade, accompanied by greater economic activity in urban areas, and a shift toward export competitive sectors. (SAA)