---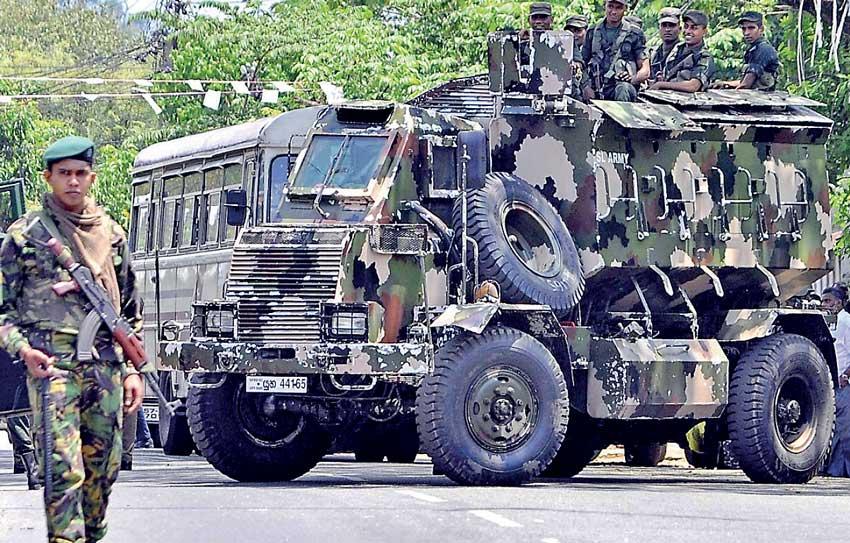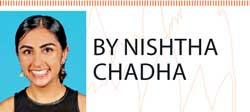 Four months on from the brutal Easter Sunday terror attacks, Sri Lanka finally lifted its national state of emergency on August 22, 2019. While there has been much hype about what this means for economic productivity and tourism gains, the move has also sent a strong message about the state of peace and security within the nation.

However, as parliamentarians begin to shift their focus towards the 2019 presidential election, it is imperative that the government does not lose sight of its security landscape and continues its efforts towards achieving sustainable peace.

What is a state of emergency?
The 2019 state of emergency was implemented directly after the Easter Sunday terror attacks, as a response to the extremist threat and subsequent inter-ethnic rioting.

While the Sri Lankan constitution does not provide a formal definition of what exactly a state of emergency entails, Sri Lanka's Public Security Ordinance describes its proclamation as valid where there is an "existence or imminence of a state of public emergency" and "supplies and services essential to the life of the community" are under threat.

As a result, when a state of emergency is declared, the government is provided with extraordinary powers to deal with the identified threat, including the suppression of certain fundamental rights.

Emergency declarations cannot be challenged in the judicial system and provide both the military and police with sweeping powers for arrest. While the maintenance of a state of emergency after the attacks has been endorsed to a certain extent, for providing a sense of security to citizens and de-escalating intercommunal rioting after the attacks, actions such as the imposition of a social media ban and anti-burqa legislation have been fraught with controversy.

Why has government decided to lift it?
Perhaps the most popular rationale for lifting the emergency rule has been to revive Sri Lanka's tourism industry. Tourism has certainly become a thriving industry for Sri Lanka in recent years, accounting for 5 percent of the nation's GDP in 2018 and bringing US $ 4.4 billion in revenue to the country.

The Easter Sunday terror attacks have had severely debilitating effects on this industry, with arrivals plummeting by 70 percent in May and 57 percent in June, compared to the previous year. While several national travel advisories have reduced their assessment of Sri Lanka's threat level in recent months, others continue to remain on high alert. This has direct implications on travel insurance coverage and hence the willingness of tourists to enter the country. As such, the government hopes that the reversal of emergency rule will restore universal travel insurance coverage and assure the international community that Sri Lanka has returned to safety.

The termination of the state of emergency also signals an important move towards the restoration of fundamental rights and reimposition of restrictions on the executive powers of government and military forces. Sri Lanka has a turbulent history of extrajudicial violence, particularly during periods of emergency rule. While a national Human Rights Commission has been established in response to this, the institution's implementation power remains weak and is superseded by emergency regulations. As such, the decision to lift the emergency rule has reinstated crucial limitations on government power and bolstered the importance of proper judicial process.

Moreover, at a cognitive level, the decision has signalled the beginning of a national healing process. As communities recover and rehabilitate from the trauma of the attacks, communal healing plays an essential role in achieving sustainable peace outcomes. Intercommunal conflict, youth antagonisation and religious violence are not new phenomena in Sri Lanka but have augmented societal fragmentation through the erosion of community resilience.

A first step towards rebuilding communal trust and cooperation lies in eradicating the climate of suspicion that has been pervasive since the attacks. Lifting emergency rule will play a large role in initiating this shift, sending a particularly powerful message in the lead up to the Bohra International Convention, which will see the arrival of over 20,000 visitors from 40 countries in September.

Does this mean threat of extremism has been eradicated?
While the decision to lift emergency rule has sent a strong message about the state of security in Sri Lanka, this does not mean that the threat of extremism has been eradicated.
The government is yet to take any concrete measures beyond investigations and the deportation of foreign suspects to address the extremist threat.

As such, there needs to be a concentrated effort to create a national counter youth radicalisation policy and community-level deradicalisation mechanisms. Sri Lanka should engage in an active effort to increase regional understandings of youth radicalisation, through bilateral and multilateral normative frameworks, while cultivating a robust network of practitioners in the region.

There is also a pressing need to conduct a comprehensive review of intelligence processes and mobilise an active effort to hold negligence accountable at every level.
Furthermore, although immediate violence has come to a halt, intercommunal tensions continue to pervade the Sri Lankan imagination.

Thus, there is a serious need to promote interfaith dialogue and community resilience strategies at the grassroots level. Civil society organisations and local councils need to be encouraged to facilitate bottom-up approaches to healing, through awareness forums and professional support networks.

Politicians must also be careful not to leverage ethnic divides for personal political gain, particularly in the lead up to the next elections. Gradual demilitarisation will also be key to supporting the healing process and reducing tensions, as communities are encouraged to reintegrate and use cooperation as a mechanism to achieving safety and security in the immediate sphere.

(Nishtha Chadha is a Research Assistant at the Institute of National Security Studies Sri Lanka (INSSSL). Her research focuses on public policy, international relations and good governance in the Indo-Pacific region. The views expressed in this article are her own)