---
By Shabiya Ali Ahlam
Despite the struggle to increase the sales of life insurance policies, senior industry representatives of that segment yesterday expressed determination in ironing out prevailing issues to reach 100 percent penetration rate.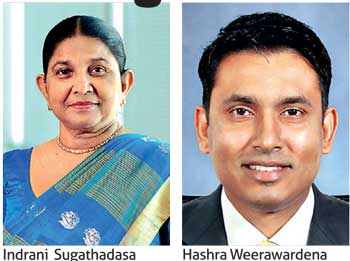 Acknowledging Sri Lanka is slow in the uptake of insurance policies, especially in the life segment, the Marketing and Sales Forum (MSF) of the Insurance Association of Sri Lanka (IASL) suggested the need for a thorough analysis of the current situation for which a suitable approach could be conceptualized.

With 87 percent of the country's population remaining uninsured (for life), MSF Chairman Harsha Weerawardena said the industry "must take a more proactive role in providing protection and benefits to the ordinary public."

Addressing the 8th National Forum for Life Insurance Advisors (NAFLIA) in Colombo this week Weerawardena stressed the need to find out the reasons for the penetration rate hovering around 13.4 percent. He asserted the need to identify if 'lack of confidence' or 'reach' is the reason for the slow uptake.

"It is a huge challenge to reach the 100 percent mark. For that the industry must provide confidence and faith in insurance to the target market. This must be performed by the front liners," he said addressing the sales force.

While lack of reach would call for a diverse set or measures to be employed, if the issue is lack of confidence it was pointed out that the industry should be more collaborative in its efforts of reassuring the population.

Meanwhile, Insurance Board of Sri Lanka (IBSL) Chairperson Indrani Sugathadasa stated it is equally essential for sales persons, who were also referred to as the 'linking wire' of the industry, to up their skill levels. She opined having paper qualifications alone is insufficient in achieve the progress required for the industry.

The country's life insurance sector has been growing steadily with a total asset average annual growth of 17 percent since 2009.