---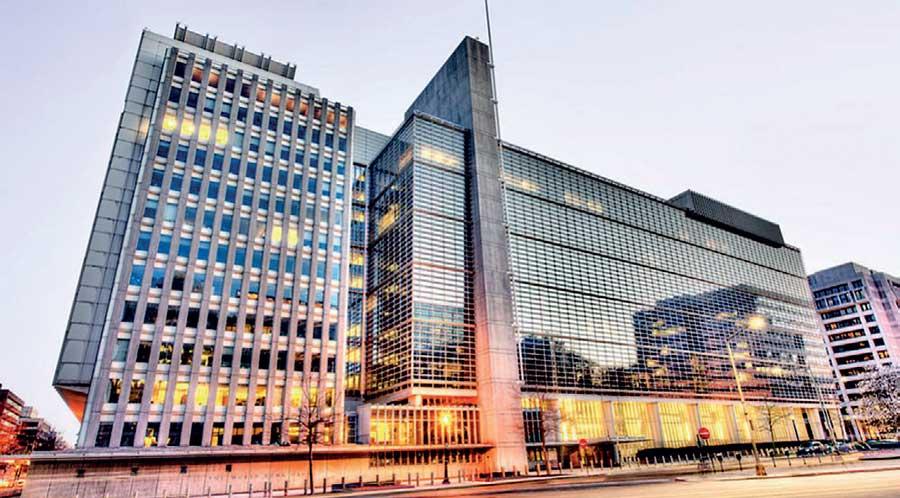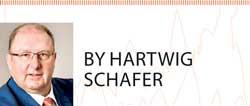 When I look at old pictures from my childhood in Germany, I see with fresh eyes how my grandmother and my mother went about their day on our farm, milking cows, working hard, and contributing to our family's livelihood. They were strong independent women with bank accounts and land.

Only after I joined the World Bank in January 1990 (Almost 30 years ago) did I fully understand that their experience was the exception rather than the rule throughout the world.

Cultural stigma, extreme poverty, and other obstacles prevented millions of women and disadvantaged people from entering the labour force and realising their dreams.

Maybe that's why throughout my career, the most satisfying moments have been when I've personally seen the difference the World Bank has made in the lives of people not as fortunate as my mother and grandmother.

The world has changed a lot in these last 30 years, and so has the World Bank Group. Extreme poverty has fallen dramatically and is now less than 10 percent of the global population. But poverty is also becoming concentrated in countries where it's challenging to make progress.

We need to up our game as a development community to confront the problems that keep millions of people in poverty. The World Bank Group is building on some of the lessons we've learned over the years that make a difference. Here are a few:

Understand the local context
Thirty years ago, the World Bank worked almost exclusively with governments. Since then, we've learned that we must bring all stakeholders around the table: The public sector, civil society, non-governmental organisations, and especially the people most affected by development decisions. Our ability to bring everyone together has a profound impact on whether our projects succeed or not. I've met a lot of heads of state, but my meetings with community leaders in the field have been equally, if not more, important.

Invest in people and create opportunities
It's always difficult to convince people to make an investment that will have an impact in 20 years. When it comes to health and education, there has been a big push to reach a larger proportion of the population in developing countries, and rightly so.

But we've seen that the quality of education is not high enough to prepare young people for the future and that millions of children are malnourished and disadvantaged at school. Every time I've gone into a classroom in a developing country, there's a feeling the children want to suck up all the knowledge they can. Their future would be a terrible thing to waste, and we must not let it happen.

Our global initiative on Human Capital was launched in 2018 to underscore the importance of fixing these problems and accelerating more and better investments in people.

I've been constantly amazed how even small opportunities provided to hard-working and entrepreneurial people can make a big difference in their lives. And I am particularly grateful to have seen many examples of women supported with a small amount of capital or with training opportunities that enabled them to fight the social norms, become more independent, and support their families - from carpet weavers in Egypt to plastic waste pickers in Maldives, to home-based tele-doctors in Pakistan and self-help groups in India.

Leverage the private sector
The last decades have seen a revolution in technology and growing recognition at the World Bank Group that we must do more to help the private sector flourish, invest, and create jobs in developing countries.

IFC and MIGA, the parts of the World Bank Group focused on the private sector, have expanded radically compared to what they were 30 years ago, with IFC providing financing for small and medium businesses, and MIGA providing political risk insurance and guarantees for foreign investors.

Official development assistance, such as the World Bank provides, is still essential but will never be enough to transform economies. Commercially viable projects need to be financed by the private sector, and the role of development institutions is to help create favourable regulatory conditions for that to happen.

The bottom line is that a vibrant private sector is a crucial part of the effort to end poverty and boost shared prosperity.

Don't give up - and be grateful for constructive criticism
I've learned if you work hard enough, there's nothing you can't do. I was once told that since I had not attended elite universities, I most likely could not work for the World Bank. This burst my bubble.

Two years later, I walked through the front doors as an employee. Don't let people tell you what you can do-or can't do.

At the same time, I learned to be grateful for constructive criticism. When I had my first management job in Africa, I was not happy with my team's performance and let it be known too harshly.

People on my team came to me and told me I hadn't been fair. They had guts. They made me realise I had to change my behaviour.

The people who have the courage and integrity to tell you that you're wrong are the most important colleagues that you have.

Today, as Vice President of the Bank's South Asia region, I'm honoured to work with people who demonstrate this kind of courage and integrity everyday.

And I am most impressed with the commitment and dedication of my colleagues, especially those working in fragile and conflict-prone environments. I just came back from Kabul, where members of our local staff, in particular, are experiencing trauma, losing family members, and feeling unsafe. Yet, they continue to push our work forward with determination.

This kind of commitment is a bug, and once you get it, you can't let it go. You work late, you give your best because you've seen that what you are doing has a direct impact on other people's lives. There's no more gratifying experience you can have.

(The writer is the Vice President of the South Asia Region at the World Bank)