---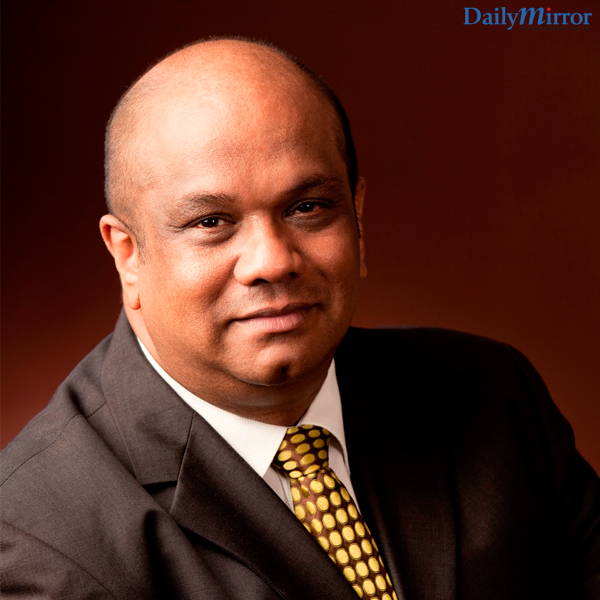 Ranil De Silva – Managing Director, Leo Burnett Sri Lanka
Leo Burnett Sri Lanka's iconic leader and world-renowned advertising professional Ranil de Silva, will step down from his role after serving as the agency's Managing Director for the last 18 years. After 36 years of making his mark as a mover and shaker in Sri Lanka's marketing communications industry and taking Leo Burnett to unprecedented heights, Ranil will step down from his role and responsibilities of managing the Sri Lankan office of the Publicis Groupe. Ranil will pass on the baton of the agency's leadership of Leo Burnett to its CEO Arosha Perera, who along with a seasoned leadership team will take over the management of Leo Burnett Sri Lanka and the other brands within the Groupe.
Arosha Perera has been actively engaged at the company for the last few years and has prepared himself for this new role. He will take over the leadership of the Leo Burnett agency with effect from 1st January 2018. Arosha has enjoyed an illustrious career spanning two decades and has extensive industry experience both in Sri Lanka and the region. The names and roles of the senior leadership team and their specific responsibilities will be announced in the New Year. Leo Burnett's South Asia management team will also play a key role in ensuring a smooth and efficient transition as the new local leadership team takes over the day-to-day operations of the agency.
In what has been an incredible innings and a career filled with a multitude of milestones, powerful ideas and life-changing accomplishments as well as countless global awards, Ranil has helped to not only build Leo Burnett Sri Lanka into the most awarded agency in the country, but he has also played a pivotal role in ensuring the development of Sri Lanka's advertising industry at large. His zest to showcase the creative potential of Sri Lankans on the global map, has helped Leo Burnett and the country to make history at some of the world's most prestigious international award shows, whilst shining a light on the young talent in the industry.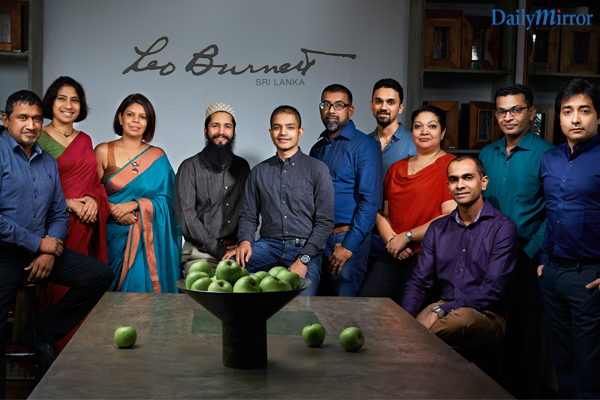 Standing from left to right:
Jude Benedict – Director Broadcast and Photography Production, Kumudini Gomes – Head of People and Culture, Selonica Perumal – Director, Publicis, Murtaza A. Tajbhoy – Chief Strategy Officer, Arosha Perera – Chief Executive Office, Lalindra Nanayakkara – Executive Creative Director, Wasim Akram – Director, Arc, Caryll Van Dort – Group Director,Samantha Wijesundara – Finance Director, MSL Sri Lanka, Mehnaz Ilhamdeen – Head of Operations, Neeraj Karambelkar – Digital Director
anil started his career at JWT and progressed professionally, taking up a posting in Jakarta Indonesia and returning to Sri Lanka to lead the agency at the age of 32, after which he was called to serve in a regional role based in Singapore. He began his journey at Leo Burnett in the spirit of the agency's founder himself – by reaching for the stars. He initially had no clients, no office premises, no portfolio or anything of substance, but he had a vision to build a world-class agency but he had the most valuable asset, a committed team of professionals. Together they have taken Leo Burnett and the other brands within the Publicis Groupe portfolio to its current leadership position.
Commenting on his achievements and journey to date, Ranil de Silva – Managing Director, Leo Burnett Sri Lanka said: "I have had the privilege to lead a talented team of the country's best advertising professionals. These are the people who have made each day I have spent in this industry worth its while, by being the people they've grown to be. I believe the best people in this industry reside at No.379, R A De Mel Mawatha. And when I look outside the walls of 379, I am equally impressed. The individuals who are playing critical roles in the industry are people who have grown up with us. In fact, many of the industry's leaders are my former colleagues. It is such a pleasure for me to leave behind for the ad industry and for Leo Burnett a legacy of talented, capable and committed professionals. People whom I know will, as we say at Leo Burnett, "reach for the stars". These professionals are my gift to the industry. They are also a gift to me for my 36+ years of passion for this industry.
Ranil added: "Arosha has enjoyed an illustrious advertising career spanning over two decades, and fulfilled similar roles to the ones I have done. Like me, he was groomed at JWT. He is an accomplished professional, who understands this industry intimately. Arosha brings with him a decade of experience from the region, in addition to spending 8 years in the advertising industry in Sri Lanka. He has had the time to get to know Burnett and to believe in the brand. He has also got to know the realities of the industry in Sri Lanka and has become intimately familiar with the team, our way of doing things and the processes which govern our operations. He will be supported by an illustrious team who have the capability, passion and dedication to make a real difference to the company."

Commenting on Ranil's contribution to the agency network and industry Saurabh Varma, Chief Executive Officer South Asia Leo Burnett Group said: "Ranil has added immense value to Leo Burnett Worldwide's network over the years, helping us to not only bring home metals but to strengthen our reputation as a world-class communications agency in the region and beyond. He has achieved tremendous success and consistent agency growth, strategically positioning Leo Burnett Sri Lanka as a leading office within the global network. His unwavering dedication to grooming young talent through various initiatives and training programmes, has made a significant impact on the development of the industry. He has mentored, nurtured and trained many professionals in the local industry, who with the knowledge he has imparted on them, are now well equipped to handle the challenges and opportunities within their respective fields with confidence and grace. Ranil is known as one of the industry's finest leaders across all corners of the globe and his passion, commitment and sheer enthusiasm for the work, the team and the industry are a key part of the incredible legacy that he leaves behind. We wish him all of the best in his retirement and know that he will always be remembered and honoured for his valuable input and contributions, not only to the agency and the Leo Burnett network, but for all that he has done to elevate the local advertising industry, whilst garnering recognition for his country."
Saurabh Varma also added: "We are excited to welcome Arosha Perera on board in his new role from 2018 onwards, and we look forward to working closely with him and his team, so that we can collectively continue to build on our success and add value to the agency in Sri Lanka as it pursues a new chapter."
With Ranil de Silva at its helm for almost two decades, Leo Burnett Sri Lanka grew from strength to strength. Leo Burnett was the first local advertising agency to win a metal at an international awards festival. Since then, the agency has stacked up metals from some of the world's most respected advertising festivals and awards programmes including (insert specific awards wanted). As Ranil retires from agency life, he will continue to offer guidance to the Leo Burnett team and its clients if it is ever required. Ranil will also remain involved with his initiative Metal Factor. A personal initiative which he started to give back to the marketing communications industry by helping Sri Lanka's advertising industry and its young professionals to realize their ambitions of achieving world-class standards and by gaining global recognition for their work.