---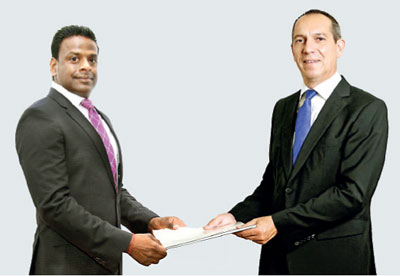 Germany's most innovative premium kitchen brand is finally in Sri Lanka. Leicht Kitchens Germany recently signed a memorandum appointing Centrepoint Homes as the sole authorized agent for its premium range of kitchens in Sri Lanka.

For more than 80 years Leicht Germany has been causing a stir with design innovation with its premium kitchens. The winner of numerous global awards in the past five years for innovative design, Leicht is well known for combining quality material with brilliant colour architecture and light. Many trend-setting developments for the whole kitchen industry originated at Leicht, such as the grid system of shelving.

Leicht offers a huge range of contemporary kitchens in many finishes, textures and colours and varying budgets allowing architects and developers ideal choice to suite their new developments or upgrades. Leicht can also undertake projects of any scale, with many completed projects to its credit all over the globe.

Leicht is a highly modern industrial manufacturer, producing some 280,000 kitchens a year from two plants in Southern Germany. Every Leicht kitchen is made for each customer, based on individual requirements rather than mass-market flat packs.

"We develop exclusive kitchens oriented to the market and to our customers' desires. Lovers of beautifully designed kitchens can surpass themselves with Leicht kitchens as there are no limits when it comes to individual kitchen planning," said Leicht Kitchens Germany Export Director Harald Blessing.

"Centrepoint Homes is proud to be a leader in the Home Interior solutions business for over a decade. The collaboration with Leicht Kitchens Germany will enhance our ability to broaden the product offering to our customers, who will appreciate the design, quality and value of such a globally acclaimed brand," stated Centrepoint Homes CEO Rajeeve Kulatunge.
Centrepoint Homes is a fully-owned subsidiary of Fairway Holdings, one of the most diversified business conglomerates in Sri Lanka.