---
One of the biggest events in Sri Lanka's start-up ecosystem is set to take centre-stage this month as Sri Lanka hosts Asia's largest start-up investor forum – Asian Business Angels Forum (ABAF) 2017.
"For Sri Lanka to reach its 2022 goal of US $ 5 billion in IT exports, tech start-ups have to step up and drive industry growth to an even greater extent. Regional events like ABAF are essential in drawing a wider funnel of expertise and investment, while also shining a spotlight on the attractiveness of Sri Lanka, as an in-demand international destination of choice for start-ups moving out of the USA and Silicon Valley," according to Lankan Angel Network Chairman Mano Sekaram.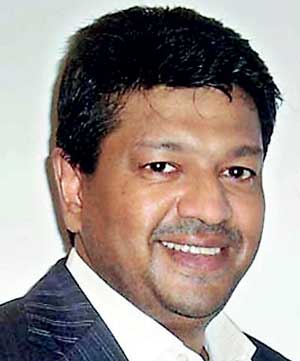 Lankan Angel Network hosts ABAF 2017.
ABAF 2017 will gather some of the most prominent angels, venture capitalists and high-net individuals (HNIs) from across the world together on one platform, providing Lankan start-ups and corporates a one-of-a-kind networking and knowledge-sharing experience.

With a lineup of globally renowned figures from the international start-up scene and over 70 foreign investors from China, India, Australia, Hong Kong, the USA, Israel and more, rubbing shoulders with Sri Lankan angel investors, this event will be a one-stop shop for local start-ups. It will be an opportunity not only to meet a diverse pool of investors but to also glean cutting-edge insights on global start-up trends and investing best practices.

In addition to entrepreneurs, this will prove to be immensely useful to professionals, managers and corporate executives to gain insights from experts in their respective fields. This, coupled with the networking session with all the delegates, investors, start-ups and attendees participating in the conference from over 25 countries, makes ABAF 2017 a must-attend event.

Venture Engine, Sri Lanka's most successful platform for accelerating and expanding the country's most promising entrepreneurial concepts, will be held in conjunction with ABAF 2017. Through this collaboration, this year's Venture Engine will also act as an unprecedented conduit for Sri Lankan entrepreneurs to gain access to investment, expertise and direct mentorship from some of the Asian region's most prominent investors via the ABAF platform.

Furthermore, the 'Start-up Corner' exhibition will be held in parallel to the main conference, featuring 40 exciting Sri Lankan start-ups. The exhibition will be open to all visitors and will provide a platform for start-ups looking to scale regionally either by forming partnerships or to raise their next round of funding.

The theme for ABAF 2017 is 'Cross Border Investing in Start-ups' and will feature regional analyses of what is trending in the start-up ecosystem in the Asia Pacific and globally. The first day will kick off with sessions by companies such as WSO2, UstockTrade, Takas.lk and more. The second half of the day will be dedicated to the Venture Engine finalists, who will pitch to an esteemed panel of judges.
From the hundreds of applicants, the battle to be the winner of Venture Engine will go down between the following promising start-ups: FYI (444), IgniterBee, Ultimma Occta (Orasi), PlushBox, Grubz, Aniwa.lk, Roar.lk, Virtuarism, Mosurance, Pregbuddy, InsureMe.lk and Techkitez (BusSeat.lk).

The second day of the forum will be packed with in-depth panel discussions on various aspects of the start-up and business ecosystem, featuring an impressive mix of both top international and local speakers, all of whom will share diverse views on topics such as regional start-up trends, cross-border investing, impact funding, driving exits and more.

Headlining the event will be former Australia Singularity University Ambassador Dr. Clarence Tan as the keynote speaker. The other speakers will include Guangzhuo Israel Biotech Fund (GIBF) Chairman Dr. Yehoshua (Shuki) Gleitman, Hong Kong Business Angel Network (HKBAN) Chairman Dr. Samson Tam and Business Angel Network South East Asia (BANSEA) Chairman Dr. Mark Hon. Among the other speakers are Google VP SEA and India Rajan Anandan, USA Wadi Accelerator Investment Committee Member Pankaj Jain, AngelVest Co-Founder/Harvard Business School Alumni Angels of China Founding Chairman David Chen, UK Go Beyond Early Stage Investing Founder and CEO Brigitte Baumann Gervais, ABAF Chairman/Melbourne Angels Jordan Green, Indian Angel Network (IAN) President Padmaja Ruparel, India Aavishkaar Partner Sanchayan Chakraborty and Singapore Jungle Ventures Managing Partner Jayesh Parekh.

The official organiser of the Asian Business Angels Forum 2017 is the Lankan Angel Network. It is supported by Venture Engine Event Founders BOVCapital and Indian Angel Network. The Platinum sponsor is Aavishkaar, Gold sponsor is Orion City, Silver sponsor is Asia Securities, Digital Media partner is Roar.lk, Knowledge partner is KPMG, Print partner is Anim8, Hospitality partner is Cinnamon Lakeside and Telecommunications partner is Dialog. The other sponsors are WineWorld.lk, Island Craft, George Steuart Health, Morning Power and Basilur Tea.