---
Sri Lankan hotels are attempting to improve the data analysis and segmentation of tourists, according to Cinnamon Hotels & Resorts, which is a subsidiary of the country's largest leisure sector operator John Keels Holdings PLC.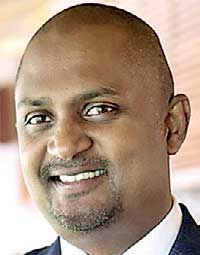 "We're starting to do it, but we haven't done it the way it should have been used," he added.
He noted that Cinnamon's situation is like many other Sri Lankan hotel groups, which so far has only collected basic demographic data.

"Segmentation is only done for demographics as well as the nationality and that is mainly the actionable data from the current year that we have," Cinnamon Hotels & Resorts Vice President Dileep Mudadeniya said at the Cinnamon Future of Tourism Summit 2017 held recently.

The government's research, analytics and segmentation efforts too have been basic, which was highlighted in the Tourism Strategic Plan 2017-2020, which called for improvement of the situation.
The informal sector in Sri Lanka has more research access than large hotels, since services such as Airbnb provide insights to accommodation providers based on data collected from customers.