---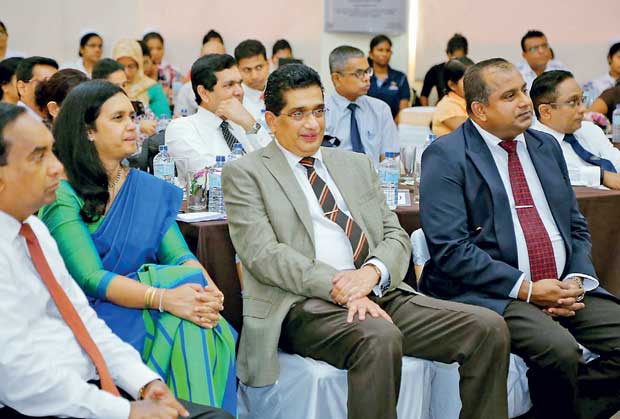 From left: Dr. S. Ratnapreya – Medical superintendent, Dr. Erasha Fernando – Director Medical Services, Lanka Hospitals, Dr. Sarath Paranavitane – Chairman, Lanka Hospitals, Dr. Prasad Medawatte – CEO, Lanka Hospitals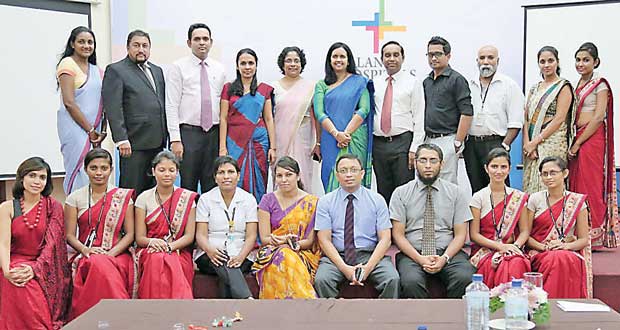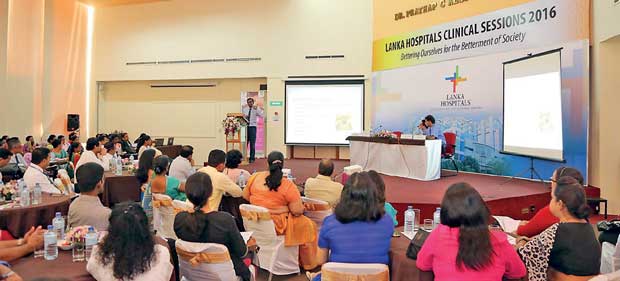 For the first time in the private healthcare industry in Sri Lanka, Lanka Hospitals hosted 'Clinical sessions 2016', a forum created for medical professionals to share and upgrade knowledge, develop a learning culture and maintain continuous education among the medical fraternity in the country.
The internationally-recognized and nationally-benchmarked Lanka Hospitals PLC, organized this platform in order to establish quality medical care to all local and international patients seeking treatment in Sri Lankan healthcare entities.
The inaugural Lanka Hospitals' clinical sessions that was held recently at its 10th floor auditorium comprised well known consultant doctors and consultant surgeons of all medical specialties, medical officers, nurses and healthcare employees of private and government healthcare entities/hospitals such as Nawaloka Hospitals, Asiri Central Hospital, Durdans Hospital, Hemas Hospital (Wattala), Ninewells Hospital, Dr. Nevil Fernando Hospital, Sri Jayawardenpura Hospital, Browns hospital, New Delmon Hospital, Police and Army hospitals and Centre for Diabetes and Endocrynology and Western infirmary.
"As Sri Lankan medical professionals living in a globalized world where medical technology is rapidly evolving, we at Lanka Hospitals recognized the timely intervention to bring together the clinical fraternity where knowledge can be exchanged and uplifted for the ultimate benefit of the patients we all serve. Although there are many such activities carried out by the government medical authorities, this is the first time in Sri Lanka that a private healthcare entity stepped in with an effort to elevate service quality and patient care as a public service," stated Director Medical Service Lanka Hospitals Dr. Erasha Fernando.
The Clinical Sessions was an interesting mix of lectures, presentations and interactive sessions categorized under three separate symposia throughout the day, chaired by individual panels of medical experts. Clifford Richards, well known compere/ singer delivered his thoughts in a non-medical perspective under the theme "Patients' expectations from private healthcare entities in Sri Lanka".
Lanka Hospitals hopes that through initiatives like the clinical sessions, the standards of medical care available across the country will improve considerably over time and Sri Lanka will be seen as a medical destination of repute internationally as well.