---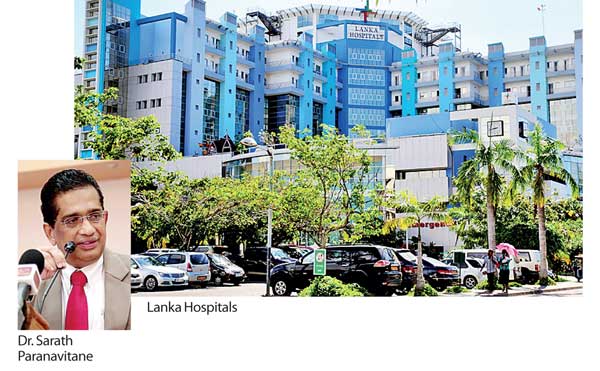 Lanka Hospitals has announced record gains in the year 2015 as a result of exceptional quality of care for its patients, stringent administrative measures and reinforcing good management practices.
Lanka Hospitals group; Lanka Hospitals Corporation and Lanka Hospitals Diagnostics (LHC & LHD) reported an outstanding performance in the year 2015 with a turnover of Rs 5.5 billion for the year compared to Rs.4.8 billion in 2014 with a growth of 16 percent. The gross profit margin of the group was 58 percent, due to the efficiency in the procurement processes, sound negotiations, long term cooperative relationships with suppliers and cost optimization.
The group profit before tax recorded 85 percent of growth that translates from Rs. 522 million of 2014 to Rs.967 million in 2015. This increase in profit growth created history in Lanka Hospitals' financial reports. Although great emphasis has been placed on optimizing resources and efficient management, Lanka Hospitals made sure that the quality of services delivered were in no way compromised.

In 2015, Lanka Hospitals introduced many ground breaking interventions which helped make it a truly world class facility. During the year in review, Lanka Hospitals performed its first Blastocyst culture pregnancy procedure,