---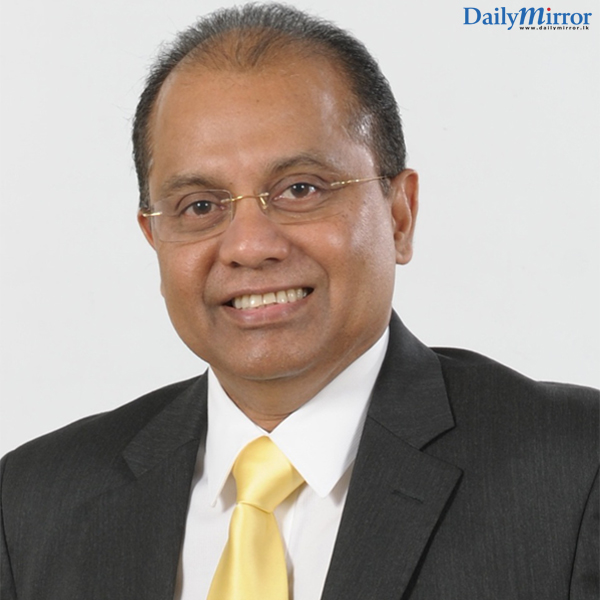 •

LCI acquires 100% ownership of MillenniumIT ESP from London Stock Exchange Group
•

Leading Sri Lankan IT enterprise solutions provider for over 20 years
•

LSEG to retain software development arm of MillenniumIT
•

Acquisition paves the way for the LCI Group to enter the IT solutions and services business and take on opportunities in an industry that enjoys strong growth opportunities
In a strategic move to diversify into the IT solutions domain, Lanka Century Investments PLC. (LCI), a conglomerate reputed for its market dominance in manufacturing, real estates and strategic investments, announced today that it has completed the acquisition of the global IT enterprise solutions provider, Millennium Information Technologies Pvt. Ltd., (MillenniumIT ESP). Under the terms of the agreement, LCI will acquire a 100% stake of MillenniumIT ESP from London Stock Exchange Group (LSEG) with management and shareholding control. As part of this acquisition agreement, LCI will also enter into a wider ownership plan with the employees of MillenniumIT ESP giving them an equity stake and enabling them to play a significant role in shaping the company's future as owner managers. LSEG will retain full ownership of MillenniumIT Software, the trading technology and software development component of the business.

With over 3200 employees, the LCI Group, is reputed for its market dominance in manufacturing, real estate and strategic investments. Through LCI's various investments and restructuring the Group has grown to become a medium sized, diversified conglomerate. The acquisition of MillenniumIT ESP is part of the Group's Vison 2020 strategy designed to deliver strong global growth. This acquisition is expected to boost the Groups' effort to revamp and rebuild a sustainable future-oriented conglomerate geared to take on the tech-oriented business opportunities available in global markets.

Commenting on the acquisition, Mr. Murali Prakash – Group CEO/MD, Lanka Century Investments PLC stated that, "We are pleased to conclude this transaction and I would like to officially welcome our new colleagues from MillenniumIT ESP and the tremendous talent they bring to the LCI Group".
"Technology plays a pivotal role across the world and the acquisition of MillenniumIT ESP will accelerate LCI's international growth strategy. The Group will be well positioned to pursue the global opportunities posed by fintech and other enterprise businesses through the creation of a world class brand portfolio. With expanded range of products, premier technology and innovation platforms along with the required resources to help pave the way for MillenniumIT ESP to extend its global footprint across new markets and regions. These enhanced capabilities will no doubt benefit our customers and create sustainable long-term value for all our shareholders" Prakash concluded.

MillenniumIT ESP is one of Sri Lanka's leading information systems solutions providers delivering IT solutions for many industries; the largest of which are in the financial and telecommunications areas. Solutions include providing Core Infrastructure, Information Security, Business Collaboration, Near-Field Communications, Business Productivity and Managed Services Solutions.
MillenniumIT ESP has a number of global partnerships with firms including Oracle, Microsoft, IBM, Dell, Hitachi and Infosys. It is also a reputed solutions provider for leading Sri Lankan private and public entities including banks, telecommunication service providers, apparel manufacturers and leading conglomerates. The Company has also received various excellence, innovation and performance based awards across various markets for its services around the globe.
Incorporated in 1910, the LCI Group unlocked a new chapter in its history following the 2015 change of ownership whereby a consortium of shareholders namely Navitas Holdings, Galle Face Hotel Group and the textile giant Hirdaramani Group joined with Taprobane Holdings PLC to be the ultimate parent of the Group. Prior to this acquisition, LCI was engaged in the manufacturing of textiles, footwear and porcelain for both the local and export market along with a presence in real estate and other active and passive investments.

The LCI Board of Directors comprise of eminent personalities – A.G. Weerasinghe (Chairman/Non-Independent Non-Executive Director), Murali Prakash (Group Managing Director/ Chief Executive Officer), Ruwan Sugathadasa (Non- Independent Non-Executive Director), Mangala Boyagoda (Independent Non-Executive Director), and Priyantha Maddumage (Non-Executive Director).
During the transition period the MillenniumIT ESP Board of Directors will comprise of Sanjeev Gardiner - Group Chairman & Chief Executive Officer of the Galle Face Hotel Group and Chairman Taprobane Holdings PLC., Ajith Devasurendra - Deputy Chairman Taprobane Holding PLC., Murali Prakash - Group Managing Director & Chief Executive Officer Taprobane Holdings PLC., & Lanka Century Investments PLC., Ranil Pathirana - Director Hirdaramani Group and Taprobane Holdings PLC.