---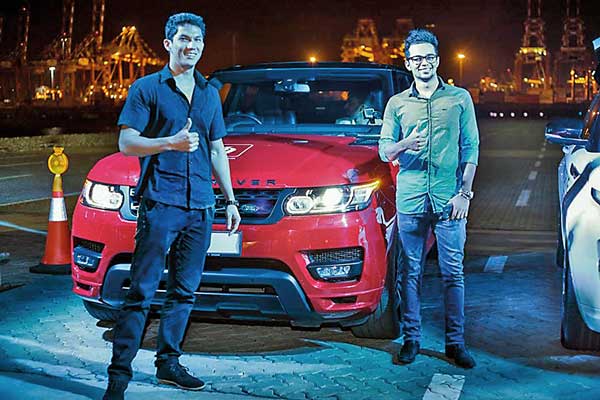 Land Rover celebrated a collaboration of design and creativity at the recently concluded OLU Swim Week Colombo. The iconic British brand partnered with the second edition of the showcase and offered customers an opportunity to experience the versatility and capability of its vehicles with its 'Dynamic Drive' experiential driving course at the Colombo Port.

Highlighting the partnership, Colombo Fashion Week President AjaiVir Singh stated, "The Dynamic Drive experience showcased performance which also relates to swimwear in certain aspects. It is great to see our official partners as always doing something different and unique to add value to Swim Week overall. The Dynamic Drive enthralled all the guests at the show."

At the event, the Land Rover 'Dynamic Drive' offered invitees an exhilarating experience in the all-new Range Rover Sport on a specially designed track which was fashioned after famous corners of racing tracks around the world. Additionally popular acoustic band Slipping Chairs, featuring four up-and-coming musicians performed exclusively at the Land Rover 'Dynamic Drive' area.

Commenting on the Dynamic Drive Experience, Linea Aqua CEO/MD Sarinda Unamboowe stated, "Having owned a Discovery and a Freelander for many years, I realised how far the engineering of the vehicles have evolved. The control of the vehicle was brilliant during the whole experience and I would love to test drive the rest of the range. It was a great addition to Swim Week as it added an element of glamour and excitement to the show."

Swim Week Colombo is Asia's first fashion week dedicated to swimwear and aims to be the foremost platform for swimwear labels in the region.

With Sri Lanka being in the midst of rapid infrastructure growth around the country, the Colombo Port is one of the many projects that signify the future of Sri Lanka. Land Rover was proud to partner with CFW and Swim Week Colombo allowing customers to experience this event and to engage with other invitees.