---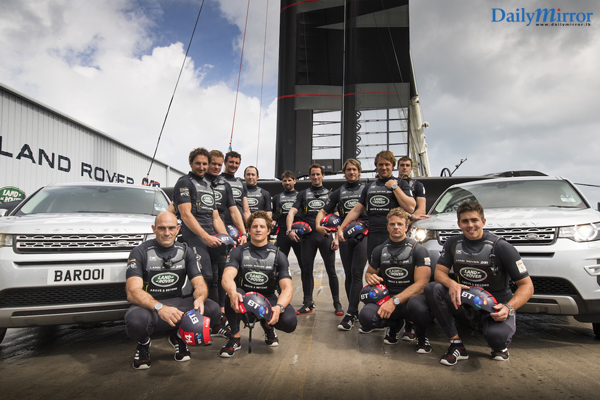 •
Land Rover BAR qualify for Louis Vuitton America's Cup Challenger Playoffs Semi-Finals
•
British team move forward to face Emirates Team New Zealand
•
Challenger aiming to become first British winner of the oldest international sporting trophy
•
Fans can experience the thrill of America's Cup racing as a crew member in Land Rover's new immersive 360 VR film
https://youtu.be/37iZrZrhXG0
Land Rover BAR have qualified for the Louis Vuitton America's Cup Challenger Playoffs following the conclusion of the double Round Robin stage. A competitive and hard-fought nine days of racing culminated with Land Rover BAR finishing in third place with 6 points.
The team now move forward to the semi-final of the Playoffs where they will face Emirates Team New Zealandin a first to five points match racestarting on Sunday 4thJune. The winner will then move into the Playoff finals on Saturday 10th June.
Ben Ainslie, Land Rover BAR Skipper and Team Principal, said: Ben Ainslie, Skipper and Team Principal: "We are constantly developing. I think the great thing about our team is that we are constantly improving. From the beginning of the Qualifiers through to today there has been a remarkable improvement, and that's a great credit to the team – designers, engineers, shore team. We have improved the boat and improved the performance, but we still have more to come, and we know we can get faster.
"I think certainly two months ago, we were really struggling with performance against these teams and we have had a number of upgrades that we needed to sort out. So again, huge credit to the team. We have taken a lot of criticism, so I'm very proud of how the team has pulled through that and the gains we have made.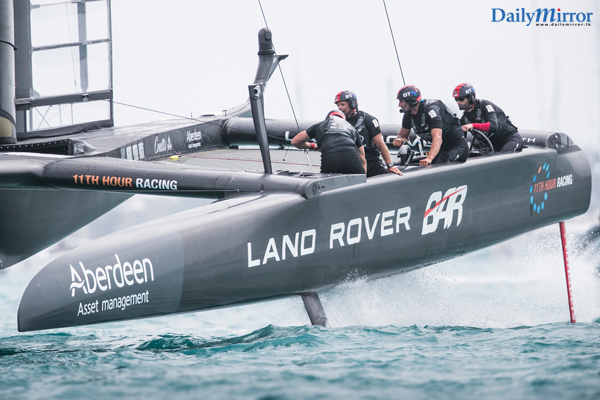 "We also know we can sail well. Our starts have been great and our boat handling and tactics have been second to none. So if we can get off the line well and put ETNZ under a bit of pressure, I think anything is possible.
"It's going to be a close race. To win the America's Cup you've got to beat all the teams. ETNZ have proven to be sailing well and fast over a range of conditions. It'll be a real battle, but we're really looking forward to it."
America's Cup Challenger Playoffs:

•
Emirates Team New Zealand VsLand Rover BAR
•
Team Artemis VsSoftbank Team Japan
•
Oracle Team USA (Cup holder)
•
Groupama Team France (Eliminated)