---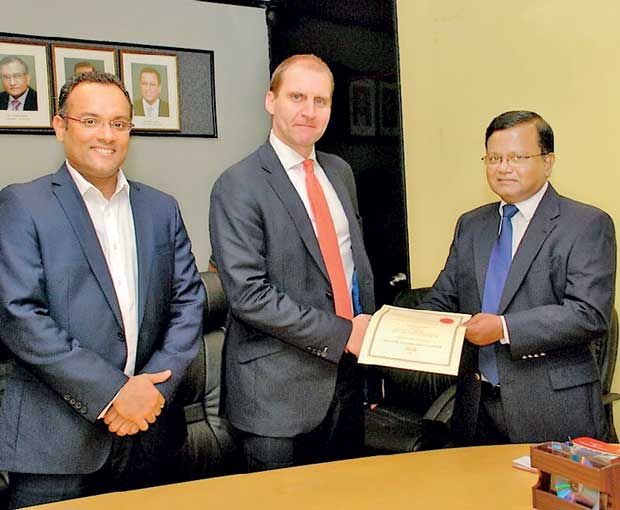 From left: Duminda Liyanawela, Executive Director Exchange Technology, LSEG, Martin Ryan, Head of Shared Services, LSEG Group, and Upul Jayasuriya, Chairman, Board of Investment after signing the agreement
The Board of Investment of Sri Lanka signed an agreement with "London Stock Exchange Group" (LSEG) to set up their global business services arm in Sri Lanka.
The agreement was signed by Upul Jayasuriya, Chairman of the BOI of Sri Lanka and Martin Ryan, LSEG Group Head of Shared Services.
Also present were Rohan Paulas (LSEG Business Services Ltd/Sri Lanka Country Head), Duminda Liyanwela (LSEG Executive Director-Exchanges Technology), Renuka Weerakone (Executive Director/Investment & Promotion-BOI) and Dilip S. Samarasinghe (Director /Media & Publicity-BOI).
This project is very significant since it reflects the growing attractiveness of Sri Lanka as a destination for Foreign Direct Investments in the high technology sector. It also proves that Sri Lanka has the capacity to attract investments by leading companies in the world, and particularly from the United Kingdom.
The new facility will directly employ 400 personnel in high technology jobs. These employees will be providing technology services which are central to the group's global network. LSEG will invest and recruit in Sri Lanka which will further boost the country's IT Sector. The facility will be located in the "Tripoli Market" district of Colombo.
Over 100 IT related projects are in commercial operation under the purview of the BOI in software development, call centers and IT enabled services. These companies employ over 16,350 personnel. It's an export market of US$ 261 million in 2015. BOI is very keen to attract investments in the IT sector as it has emerged as a growing export industry creating jobs for young qualified people.