---
Lanka Credit and Business Finance Ltd. (LCB Finance) expects to list its shares on the Colombo Stock Exchange (CSE) shortly.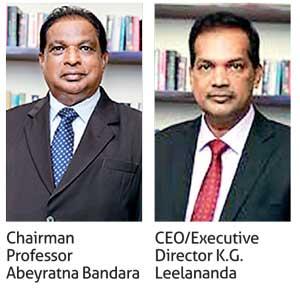 LCB Finance CEO/Executive Director K. G. Leelananda in a statement said stakeholders could get better value with the listing of company's shares on the share market.

"LCB Finance was formed in the Southern Region in 2016 and we also want to give out a message that listing of shares is the way forward," Leelananda said.

In a bid to comply with the Central Bank requirement, LCB Finance is making arrangements to list its shares on CSE, and the company hosted prospective investors at a business Forum yesterday at Light House Hotel, Galle.
Minister of Plantations Dr. Ramesh Pathirana, State Minister of Production and Supply of Fertilizer and Regulation of Chemical Fertilizer, Mohan Priyadarshana De Silva, Mayor Galle Municipal Council Priyantha G. Sahabandu and Head of Corporate Advisory at NDB Investment Bank (NDBIB) Nilendra Weerasinghe were to grace this occasion.