---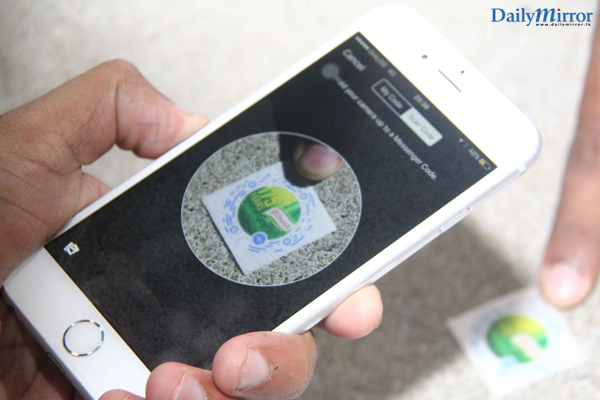 Laughter and fun abounded as curious visitors scanned the edible QR codes on their spanakopita and pastitsio, tucking into their Greek dishes as dusk descended over the city. For visitors at the Dutch Hospital Shopping Precinct, the digital dining experience was a first in Colombo.
People dropping in at the Shopping Precinct last weekend were given a glimpse into one of the latest digital food trends thanks to Knorr. Visitors were surprised with an unexpected epicurean treat, which used the colourful flavours of Greek cuisine with experiential digital dining.
"Having edible QR codes with the food we sampled was a thrilling combination between food and technology. I was excited to experience Greek cuisine for the first time in such an unexpected manner!" mentioned a food enthusiast at the Tasting.
Mouth-watering dishes such as pastitsio – a baked pasta dish that was reminiscent of lasagne – proved to be popular as visitors eagerly pored over the recipes on their phones after their meal. Spanakopita, a spinach, herb and cheese filling ensconced in buttery, flaky filo pastry, was another crowd favourite and was hailed with delight by those who sampled the cuisine at the tasting.
"The edible QR codes gave a whole new dimension to the food we tried. It's unbelievable how technology was used in a food sampling – I am actually contemplating making one of the dishes after tasting it and seeing how easy the recipe is!" commented another thrilled foodie.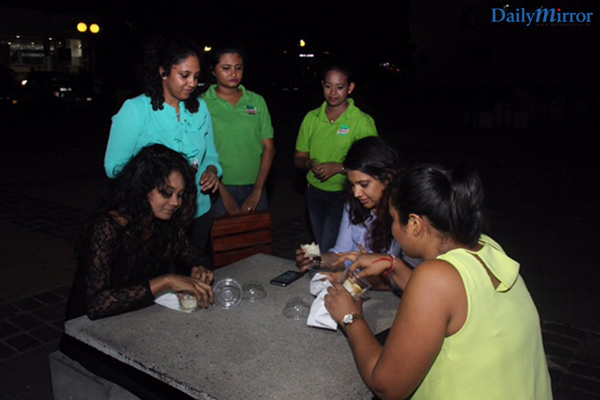 The Knorr Greek Food Tasting came hot on the heels of the much anticipated "Cinnamon Life Presents George Calombaris - a Masterclass with Knorr" that very day. The lively food tasting celebrated the Master Chef Australia Judge, Restaurateur and Celebrity Chef's Greek heritage and was a casual digital dining experience that was a first in Colombo.
The Knorr Greek Food Tasting served up free Greek tasting plates infused with Knorr and with a quintessential Sri Lankan twist to suit local palates. The dishes were served with edible QR codes to complement the tasting with an innovative digital dining experience. When scanning the code, food lovers were taken to the Knorr recipe bot, which is hosted on Knorr Sri Lanka Facebook messenger. The Knorr recipe bot presented a range of Greek recipes, the dish they were sampling and many other Greek recipes giving food enthusiasts the possibility of flexing their culinary muscles and recreate the dish later.
"At Knorr we celebrate and recognize chefmanship and global culinary expertise. The Greek Food Tasting was a public celebration of Greek food and culinary skill and it was a pleasure to celebrate Greek Food by paying homage to George's Greek heritage," noted Sachi Fernando, Unilever Senior Brand Manager – Savouries.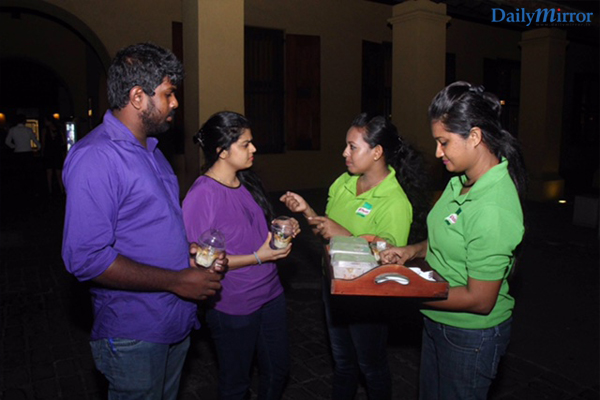 "Knorr's culinary ethos focuses on great products and solutions to make food experiences better, and exploring and adding value to global cuisines. We paired edible QR codes with the dishes to bridge both the gastronomic and technological worlds, providing a closer glimpse of the inspiring flavours and tastes of Greek cuisine for food enthusiasts in Colombo," she concluded.
Knorr, a culinary expert and trusted global brand, aims to partner food enthusiasts along their culinary journey. The brand has embarked on several digital innovation drives, pioneering the Facebook Messenger Recipe Bot in Sri Lanka, launching Rasai.lk – a meal solutions platform with recipe ingredient delivery and by introducing the Knorr Digital Recipe Kiosk at several modern trade outlets.
With a large presence on integrated digital platforms and numerous social media channels and partnership with over 600 chefs worldwide, Knorr provides inspiration for flavourful meals and assistance to culinary explorers passionate about great food and good cooking.