---
Keshala Jayawardana will assume duties as the new Chairperson of National Savings Bank (NSB) today.

Previously she served as Chairperson of Regional Development Bank (RDB) and Kandurata Development Bank.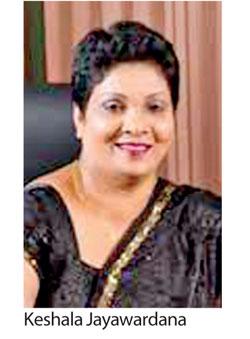 She commenced her professional career as a lecturer at the University of Peradeniya, where she completed her Special Degree in Political Science.

She also holds an MA in Public Administration from the same university and served the university for a period of over 14 years.

In 2009, with a view to serve the public, she entered into politics and became a member of the Central Provincial Council and served three years, where she was instrumental in implementing several key projects that immensely assisted the people in the area.

She also served as a Directress of the National Apprentice and Industrial Training Authority (NAITA).