---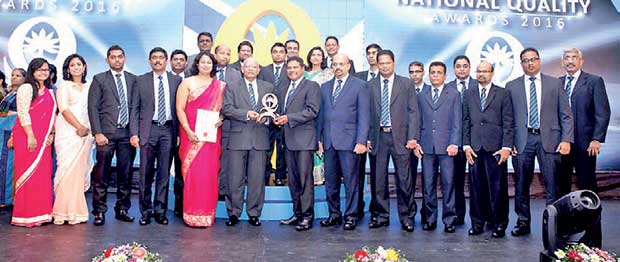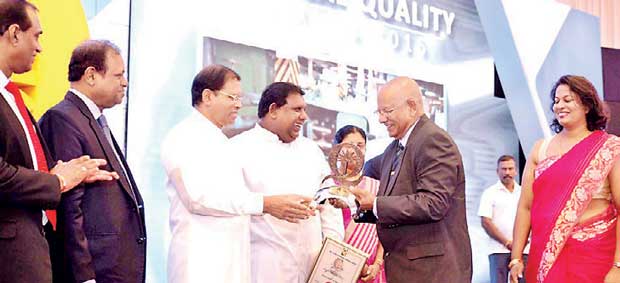 Kelani Cables PLC that produces the number one secure electrical and communication cable in Sri Lanka was conferred with the National Quality Award for the second time.
Awards ceremony was held at Hilton Colombo with the participation of President Maithripala Sirisena.
Kelani Cables PLC won the National Quality Award for the first time in 2006.
The award was presented to Kelani Cables PLC in 2017 for functioning as a large-scale manufacturing company, sustaining quality standards set by the Sri Lanka Standard Institute for a decade.
Kelani Cables PLC is the only wire manufacturing company in Sri Lanka that has clinched this prestigious award twice.
Speaking of the company's achievement Kelani Cables PLC Director/CEO Mahinda Saranapala said strict quality standards is the backbone of Kelani Cables PLC and the secret behind its success.
"Kelani Cables product is endorsed by the customers as the 'number one' secure electrical and communication cable manufactured in the country and that endorsement is an asset to our company. It is sheer proof for the excellent quality of our product. Winning the National Quality Award for the second time endorses the sustainability of standards of Kelani Cables products since 2006," said the CEO.
He added, "Thousands of Kelani Cables customers in the island can now be happy for relying on a superior brand name over the years. I would take this opportunity to thank our dedicated workforce that tirelessly works towards maintaining the quality of Kelani Cables products."
Kelani Cables PLC is a 100 percent Sri Lankan company serving the nation for 48 years manufacturing electrical and communication cables. The company achieved the 'Super Brands' status in the electrical and telecommunication sector in 2008 for professional supremacy it demonstrated in the electrical and communication cables sphere.