---
The Korea Program on International Agriculture (KOPIA) Sri Lanka Centre will conclude its 3-year research initiative on development of mushroom production this month by holding a final seminar for farmers at Regional Agricultural Research and Development Centre, Makandura on June 21.
At the seminar, a Korean mushroom expert will deliver a lecture at the workshop on medicinal mushroom production.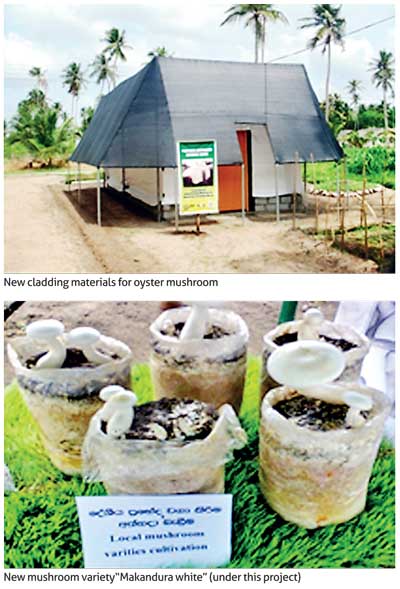 Aimed to address issues in the agricultural sector in Sri Lanka, the KOPIA initiative was implemented in cooperation with the Department of Agriculture, under the MoU singed between the Ministry of Agriculture of Sri Lanka and the Rural Development Administration of Korea.
Over the three years, the programme greatly contributed to strengthening various aspects of Sri Lanka's agriculture industry. Under this initiative, agricultural researchers conducted research on the development of American oyster mushroom production, tested the possibility of producing Ganoderma Lucidum and Korean Medical Mushroom within Sri Lanka, and studied mushroom's new growing media, growing houses, mechanization, etc. The Centre also published a mushroom guide book in Sinhala and English languages for the purpose of knowledge-sharing, and provided expertise on the technologies and machineries optimized for Sri Lankan local conditions. A model farm village at Kuliyapitiya for agricultural education and training is currently under construction and it will be completed by August this year.