---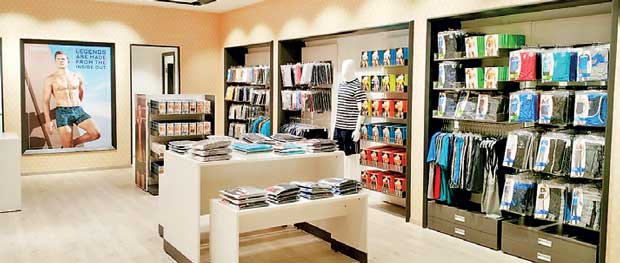 Jockey's exclusive stores showcase the range and depth of all the brand's products and are best suited to cater to discerning customers.
One such store of Jockey has opened at the heart of Peradeniya Road, a well known shopping street
in Kandy.
Jockey is the first globally reputed international brand to make its presence felt on this busy and bustling street of Kandy city. The sprawling two storied store in black lacquered glass display's our men's collection on the ground floor and women's collection on first floor.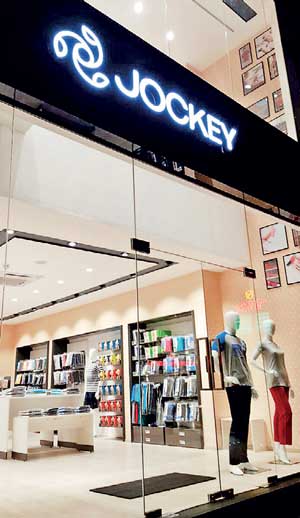 This store boasts of an entire range of innerwear, leisurewear, active wear and sleepwear for men
and women.
You must drop by the store to browse through the 24 x 7 leisurewear for women which have an array of lounge pants, capri pants, jersey pants, knit shorts, boxers, tees and racer backs in colourful checks, geometric patterns, floral prints, and attractive solids.
Jockey is renowned the world over for innerwear.
So ladies, exercise your right to choose from ranges like Fashion Stretch, Signature Stretch, Essence, Comfies, Soft Wonder and Active Bra.
Jockey's Fashion Stretch range comes in a variety of modern silhouettes in bras and panties which fits every body shape and works for any outfit. Wear the bikini and boy leg panties as they work well with most wardrobe items like business pants and fashion tights and are a great everyday choice. Team them up with the fashion fit bra and you've got the killer look inside. The hipster silhouette complimented with a seamless trendy bra or a reversible camey is perfect for an evening out in a cocktail dress.
If you are the sporty type, do not forget to check out the Cropette.
For men, there is a fine ensemble of innerwear, leisurewear and active wear too. The USA originals innerwear collection takes inspiration from traditional American colours, textures and icons and combines unique labels, embroidery and prints to evoke a rich sense of Jockey's heritage and American culture. Likewise, do not forget to check out pop colour, sport performance and international collection
as well.
The men's relax range presents the latest collection of muscle tees, Polo T-shirts, crew shirts, bermudas, lounge pants, pyjamas and boxer shorts, all of which cannot be missed once you drop by the store.