---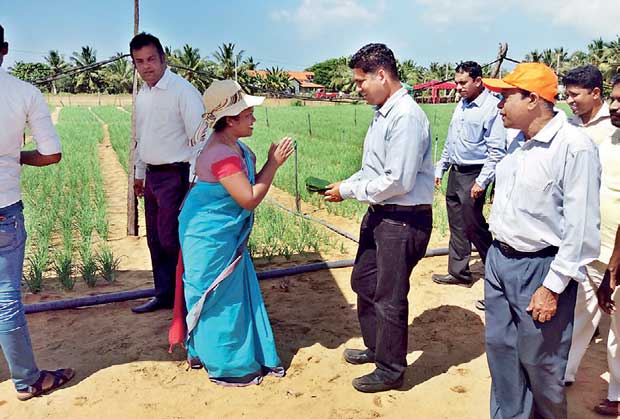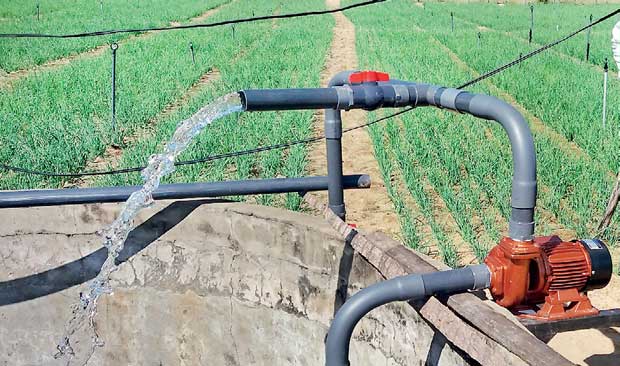 Jinasena (Pvt) Limited, one of the leading water management systems and solutions providers in Sri Lanka, has launched a solar irrigation system to provide a timely boost to the country's agriculture sector.
The Jinasena solar irrigation system comprises a Jinasena water pump, solar panels and an inverter. It can be utilised for any type of plantation and has been engineered in a way that provides a higher performance level than other similar solutions in the market.
While a normal solar irrigation system in the market generates electricity for a total of 4-5 hours of pumping per day, the Jinasena solution generates sufficient electricity to provide up to 10 hours of pumping per day with 4-5 hours at peak operational efficiency. Such efficiency levels also means that this system can be deployed in the up-country parts of the island where sunlight can be limited due to varying weather conditions.
The Jinasena solar irrigation systems are highly-customisable, very simple to install and has the added advantage of being portable. The company provides a 10-year warranty for the inverters used in the solution while providing a 20-year product warranty and a 30-year performance warranty for the solar panels. In addition, Jinasena offers a 10-year warranty to each and every solar irrigation system.
The pilot project to irrigate farms and paddy fields in the Kalpitiya area was commissioned by Provincial Minister of Agriculture Sumal Tissera and has received very positive feedback. Additional pilot projects are to be setup in Trincomalee, Kataragama and Nuwara Eliya for farmers to familiarize themselves with this innovative method of pumping water to their farms. In addition to agriculture, the system can be utilised for domestic purposes by adding an overhead tank as well as for industrial use in factories and warehouses.
Speaking about Jinasena solar irrigation systems, Jayan Shirantha Mendis – Senior Engineer (Energy Sector) stated, "Jinasena solar irrigation systems bring together two of our products where we well versed in – water pumps and solar solutions. It is the perfect solution for a country like Sri Lanka where agriculture plays an important role in the economy and where we have lots of sunshine for large parts of the year."
He added that such sustainable, innovative methods are the best way forward to meet the growing demands of the agriculture industry. "In order to make these systems more accessible to a wider market, we also offer credit cardholders of certain banks the opportunity to purchase the systems on instalment basis with 0% interest," he added.
Jinasena solar irrigation systems are available through its network of 19 Service Centres located at Colombo, Bandarawela, Buttala, Girandurukotte, Beruwala, Ekala, Avissawella, Dambulla, Kandy, NuwaraEliya, Galle, Kaduruwela, Tambuttegama, Anuradhapura, Kurunegala, Trincomalee, Ampara, Embilipitiya and Jaffna. All products come with a warranty and a highly-reliable after sales service and ample spare parts.