---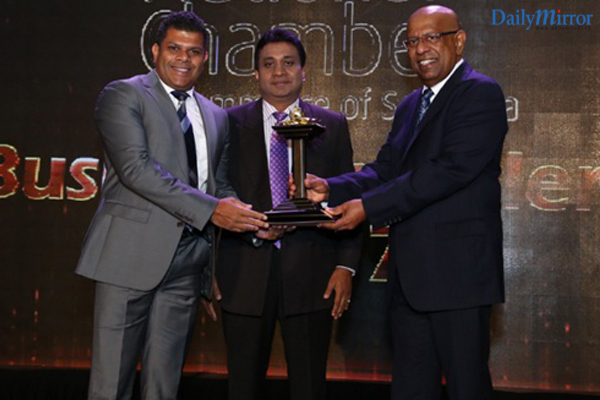 Ruwan Rajapakse - Managing Director of Jiffy Products Sri Lanka (left) receiving the Gold Award for the Excellence in Global Market Reach from Mr. Patrick Alwis in the presence of Mr. Sujeeve Samaraweera
Jiffy Products Sri Lanka recently won three awards at National Business Excellence Award 2017. The company received the accolades of 'Winner - Excellence in Global Market Reach', '1st Runner- up – Large Category' and 'Merit Award – Agriculture and Plantation Sector'.
Jiffy Products Sri Lankawas incorporated in year 2003 as a BOI venture at Mirigama Export Processing zone and by 2017. Company has four manufacturing facilities in Mirigama, Pannala and Kobeigane with total investment overLKR 2 Billion as of today.
Jiffy Products Sri Lanka is engaged in manufacturing and exporting of coco/coir base Plant Propagation products grow media mainly to Europe, USA, Canada, Africa, Japan and 35 other countries.
Commenting on these accolades, Ruwan Rajapakse, Managing Director of JPSL said, "We are delighted and honored to receive three prestigious awards from National Chamber of Commerce this year in recognition of our Excellence in all – round performance in 2016. It has been a remarkable year for us as we also won the" Silver Award" for the Agriculture Value Added Sector Large Category at the 25th Annual NCE Export Awards held in September last year. Since 2009, we have reached many milestones in the Agriculture Value Added Sector at NCE Export Awards. JPSL was also selected and awarded for its outstanding contribution towards the economic transformation of Sri Lanka by Board of Investment in Sri Lanka, during their 40th Anniversary and was among 40 best enterprises out of 1600.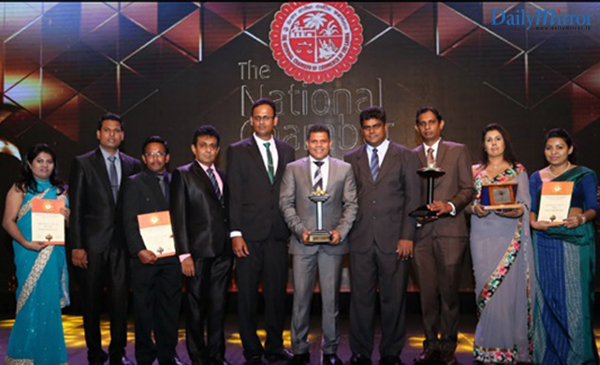 Jiffy Products Sri Lanka team with the Gold, Silver and Bronze award
Jiffy Products Sri Lanka has always placed a high focus on quality and as such has obtained several quality standard certification to this effect. The company has in place ISO 9001:2008- Quality Management System, ISO 14001:2004- Environment Management System, ISO 18001:2007-Ocupational Health and Safety Management System, OMRI- Organic Material Review Institute- Certificate, GMP- Good Manufacturing Practice and the RHP quality mark by the European Certification.
Jiffy Products Sri Lanka carries a comprehensive line of Coco based products, market as renewable environmental friendly solution: Jiffy Pellets, Grow blocks, Growbags, Coco Discs and Coco Plates.
Jiffy 7C pellet is the highest value added media for crops being propagated under stressing conditions or for crops requiring a high level of air porosity in the substrate. Many different crops such as Strawberry, Banana, pineapple, Papaya, Rose, poinsettia, carnation, roses, begonia, cyclamen, anthurium, petunia, teak etc., are grown in this media.
JPSL has a fully-fledged Plant Propagation Plastic Tray/Pot manufacturing process to support the requirement of grow media carriers adding further value mainly to Jiffy-7C and Grow Block range.
JPSL pump over RS. 800 Million to the rural economy in terms of raw material purchases and employment (Rs. 600 Million for raw material purchases from fiber mills and village level suppliers and Rs. 200 Million for employment) and further Rs. 200 Million to the service sector of Sri Lanka. Currently company has about 10,000 direct and indirect employments. The company's core strategy is to add value to the raw material (coir fiber pith and husk chips) rather than exporting this valuable resource as unprocessed bulk material.