---
Jetwing Symphony PLC, for the first time since it became a publicly listed company on the Colombo Stock Exchange in December 2017, turned a profit for the quarter ended March 31, 2019 (4Q19), the interim financial accounts released to the Colombo bourse showed.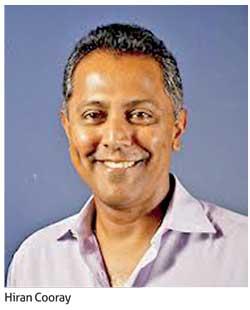 The company reported earnings of 17 cents a share or Rs.86 million for the quarter under review compared to a loss per share of one cent or loss of Rs.2.6 million reported for the corresponding quarter of the previous year.

The revenue for the quarter rose 19 percent year-on-year (YoY) to Rs.608.1 million while operating profits rose 19 percent YoY to Rs.241.1 million.

The company owns and runs five luxury properties in Yala, Dambulla, Kaduruketha, Pottuvil and Colombo Seven. Two other luxury resorts in Kandy and Uppuveli are to be
launched shortly.

Jetwing Symphony in an earnings release said the group reported a 19 percent quarter-on-quarter EBITDA growth with Jetwing Yala, Jetwing Lake, Jetwing Colombo Seven and Jetwing Kaduruketha declaring positive EBITDA figures.

"This growth was primarily driven by an increase in the ARR across all operating hotels and the management's effective control of operational costs," the earnings release said.
The group was also able to cut its losses for the full year ended March 31, 2019, to Rs.279.5 million from Rs.341.9 million a year ago.

The revenue rose 26 percent YoY to Rs.1.9 billion.

For the full year, Jetwing Symphony incurred a currency exchange loss of Rs.156.6 million from a loss of Rs.29.7 million a year ago due to a 13 percent depreciation of the rupee on the against the dollar during the year under consideration.

"We are pleased to see our properties attracted an increasing number of guests during the quarter which is testament to the high level of quality and standards set by out dedicated team," Jetwing Symphony Chairman Hiran Cooray said.

However, he said the recent Ester Sunday terror attacks will have an immense impact on the tourism industry in the short to medium run.

"But we are comforted by the overwhelming love and support we have received from the international community. Once the situation is brought under control, I'm certain that tourism in the country will return to how it was."

The Cooray family owned Jetwing Symphony Limited went public in December 2017 offering 50.2 million shares or 10 percent stake in the company for a consideration of Rs.753.3 million.
Employees' Provident Fund holds 7.06 percent stake in the company being the fourth largest shareholder.