---
Jetwing Symphony PLC said it is recovering from the low arrivals which resulted from the Easter Sunday attacks, but remains cautious and watchful of the impact from the New Coronavirus which has implications on global tourism.

The hotel company with six facilities under its belt including the one which commenced operations in January recorded a top line of Rs.396.7 million for the three months to December (3Q20), down 18 percent from the year earlier period.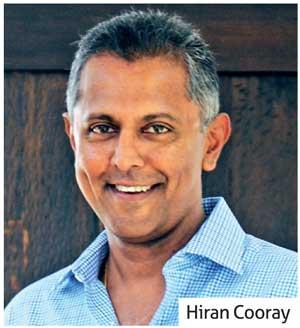 Jetwing Symphony owns and manages five premium resorts—Jetwing Yala, Jetwing Lake, Jetwing Kaduruketha, Jetwing Surf and latest addition, Jetwing Kandy Gallery.
Apart from those, the group also has a city hotel in Colombo, Jetwing Colombo Seven.

"It is pleasing to see tourism re-energized with the growth in arrivals in the month of December and continuing on in to January. We were recovering from impact of last year's unfortunate incident, but now we will need to be cautious and watch the outcome of the Novel Coronavirus on global tourism and how it will affect our future performance,
as it is too early to judge," Jetwing Symphony Chairman Hiran Cooray said.
In the immediate aftermath of the bombings in April 2019, tourist arrivals plunged 70 percent in May but the visitor numbers picked up gradually, comparatively faster than many other destinations which were hit by similar deadly terrorist attacks.
According to January 2020 statistics, tourist arrivals were down by only 6.5 percent from the same month in 2019.
Jetwing Symphony reported an operating profit of Rs.88.9 million during the quarter under review, compared to Rs.163.4 million a year ago.
Meanwhile, the group reported loss per share of 18 cents or Rs.90.3 million for the October- December 2019 period compared to earnings of 26 cents a share or Rs.128.5 million loss in the year earlier period.
The cut in losses were partly supported by efficiency in overheads and low finance costs.
For the nine months ended December 31, 2019, Jetwing Symphony reported losses of 76 cents a share or Rs.381.9 million compared to 73 cents a share or Rs.365.4 million loss in the year earlier period.
The revenue for the period was Rs.1.1 billion, down 18 percent from a year ago.
The Cooray family owned Jetwing Symphony Limited went public in December 2017 offering 50.2 million shares or 10 percent stake in the company for a consideration of Rs.753.3 million.
As of December 31, 2019, Employees' Provident Fund held 7.06 percent stake in the company being its fourth largest shareholder.