---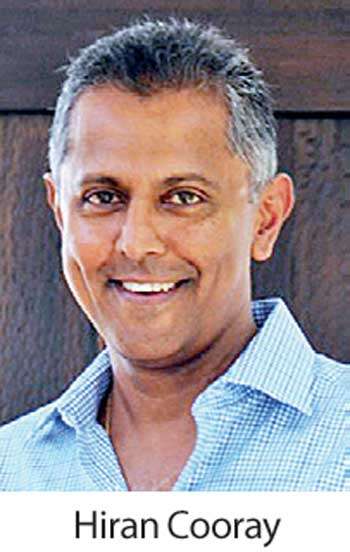 Jetwing Symphony PLC was able to cut its losses for the quarter ended in March 2018 (4Q18) due to higher top line growth as three of its hotels in the portfolio making considerable revenue gains, which outpaced the increase in direct costs.

Releasing its first set of quarterly financial accounts since the company went public, the luxury hotel chain recorded Rs.510.7 million in revenue for the quarter under review against the revenue of Rs.316.8 million, which was 61 percent year-on-year (YoY) increase.

The group made an operating profit of Rs.202 million, up from Rs.87 million during the same period in 2017.

But the group turned a loss of Rs.3.6 million for the quarter mainly due to substantially higher finance expenses which rose to Rs.114 million from Rs.80 million a year ago. During the same quarter last year, the group made a net loss of Rs 65. 8 million.
Jetwing Symphony Limited went public in December 2017 after it offered 50.2 million shares or 10 percent stake in the company for a consideration of Rs.753.3 million.
A large section of the IPO proceeds was set aside to settle debt, which has been weighing on the financial performance of the group.
In March, according to the prospectus, the director board decided to invest Rs.150 million of the initial public offer proceeds in preferential shares of Jetwing Kaduruketha Private Limited to retire a loan and an overdraft obtained by the company.

Another Rs.200 million has been used to settle debt taken by Cultural Heritage Private Limited.

Jetwing Symphony runs four properties—Jetwing Yala, Jetwing Lake, Jetwing Kaduruketha, Jetwing Colombo Seven and three others—Jetwing Kandy Gallery, Jetwing Pottuvil Point and Jetwing Reef in Uppuveli are set to come online in the future.

Meanwhile, for the year ended March 31, 2018 Jetwing Symphony PLC earned a revenue of Rs.1.52 billion, more than doubling Rs.734.7 million the revenue it generated a year ago.

This was partly attributable to Jetwing Colombo Seven and Jetwing Lake completing a full financial year of operations, the company said. Jetwing Yala, Jetwing Colombo Seven and Jetwing Lake contributed 38 percent, 33 percent and 22 percent respectively to the group's top line.

"We are extremely pleased with our strong performance in the first financial year of operation. The entire team responded exceptionally well to the challenging environment in order to achieve significant growth and exciting milestones.

We are confident in the long term growth of the industry. With an ever expanding portfolio and other strategic initiatives, Jetwing Symphony is aligned to exceed expected levels of profitability", Jetwing Symphony Chairman Hiran Cooray said.

Meanwhile, the group reported an operating profit of Rs. 414.4 million, up 133 percent YoY.

The net loss for the full year widened to Rs.341.9 million from Rs.133.8 million a year ago, which can be primarily attributed to relatively new portfolio of hotels.
While Jetwing Colombo Seven and Jetwing Lake operated for its first full financial year, Jetwing Surf, the group's newest venture commenced commercial operations in December 2017.

Jetwing Yala has recorded a profit after tax of Rs.42 million in financial year 2017/18, a growth of 127 percent YoY.

Although the other four operational properties are yet to break-even, they have recorded substantial growth with Jetwing Colombo Seven and Jetwing Kaduruketha being profitable at EBIT level, the company said.