---
President Gotabaya Rajapaksa has appointed investment banker turned tech entrepreneur Jayamin Pelpola as a board member of the country's apex investment promotion body, the Board of Investment (BOI) with immediate effect.

Jayamin has over 10 years of international investment banking and asset management experience working for Goldman Sachs and Nomura USA. He is the only Sri Lankan to have worked in the Principal Strategies group at Goldman Sachs, an award-winning team recognised for its creative and highest yielding investment strategies on Wall Street.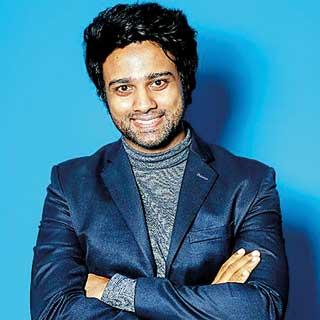 Jayamin Pelpola

In his career, Jayamin has structured and managed international investments worth more than US$ 20 billion in various sectors and countries.
As a senior consultant Jayamin also advised US banks and international central banks on banking sector reforms. Specifically, he advised the regulators and the board of directors at Bank of America, DBS, Wells Fargo and Deutsche Bank on capital adequacy decisions, recapitalisations and the application of digital innovations in banking.

Building on his finance sector experience, Jayamin entered the financial technology (fintech) space as an investor and entrepreneur. He started his entrepreneurial journey by developing a proprietary model to value non-traditional assets and selling it to a Wall Street bank.

Currently, Jayamin is the Founding President of MoneyWorkz Technologies, a company recently recognised as one of the best fintech startups in Asia for its work in applying technology and data science to the financial sector.

Jayamin received his Masters in Business Administration (MBA) from Harvard University. He also obtained his charters from the CFA Institute (USA) and CIMA (UK). Jayamin became the youngest CIMA Management Accountant in the world at the age of 20. He also received his Postgraduate Diploma in Marketing from CIM (UK). Jayamin is a past pupil of Nalanda College and Gateway International School.

The BOI Act provides for the appointment of a total of five board members including the Chairman.

In addition to its Chairman Susantha Ratnayake (ex-John Keells Holdings Chairman), the continuing members of the board are top legal expert on commercial law Dr. Harsha Cabral PC, tech-entrepreneur and investor Dr. Harsha Subasinghe who is the founder, President and CEO of CodeGen Group of Companies, and Dr. Sanjay Kulathunga, who is a Director at Lynear Wealth Management and a CFA Charterholder.

With the appointment of Jayamin, all board positions at the BOI have now been filled.