---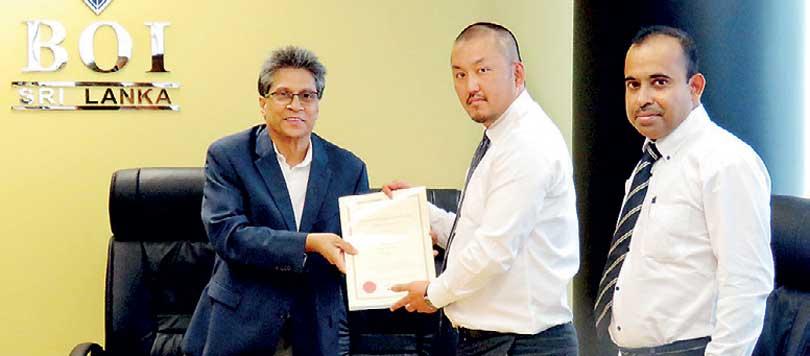 BOI Chairman Mangala Yapa formally presents Certificate of Registration to Sugano Colombo (Pvt.) Ltd Managing Director Yusaku Sugano in the presence of Sugano Colombo (Pvt.) Ltd Director Dinesh Dahanayake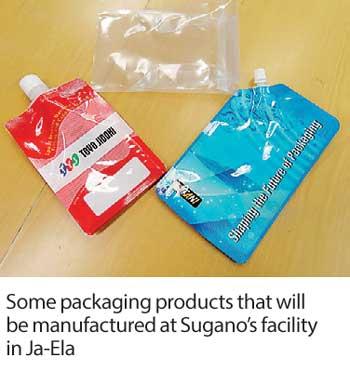 Japan's Sugano Packing Material Co. Ltd is to invest US $ 7.5 million to set up a manufacturing plant to make flexible polythene packaging for Sri Lanka's tea industry and other sectors.

The manufacturing plant, to be located in Ja-Ela, will produce flat-bottomed bags.

The company recently signed an investment agreement with the Board of Investment (BOI) in this regard.

A BOI statement said to manufacture the bags, a large pouching machine would be brought to Sri Lanka.
Sugano Stores, the predecessor to Sugano Packing Materials Co., Ltd, was established in 1968 by Kumao Sugano, in Hyogo, Japan.

The company gradually expanded its capacity in terms of land, equipment and areas of expertise over 37 years under two generations, which is currently managed by the successor of the group, Koshi Sugano. Currently, the company handles the entire sequence of producing various film packaging from planning, designing, printing, laminating, slitting and bag making to sales management of packing industry materials.
The company employs over 195 people in Japan and has a capital of 58 million yen. It delivers its products to over 1,200 companies in the Ksansai area.

The Sri Lankan manufacturing plan to Sugana Packing Materials will be represented by the son of Koshi Sugano, Yusaku Sugano, who is Managing Director of Sugano Colombo (Pvt.) Ltd and its Director Dinesh Dahanayake.