---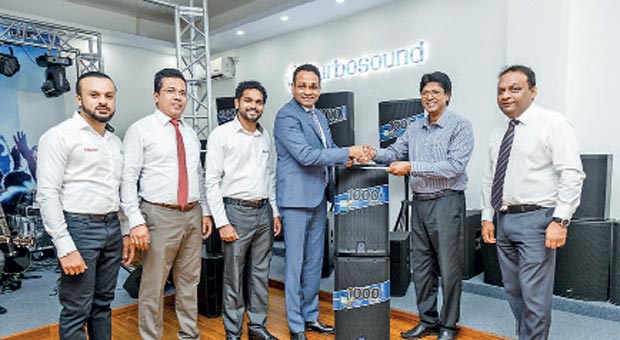 JAT Technologies offers a mind blowing audio visual and ELV (Extra Low Voltage Solutions – CCTV, IPTV/MATV, Access Control, PA, Fire Alarm, Home Automation) experience at the newly opened centre at 160, 1/1, Nawala Road Nugegoda.

Chief Guest at the recent launch was JAT Holdings Managing Director and Chairman of JAT Technologies Aelian Gunewardene, who said: "JAT Technologies has superseded the growth momentum of technology in Sri Lanka by its strategic solutions offered to the increasing demand of customers who are aware of the industry trends. This new centre with its audio visual and ELV solutions is on par with global standards, making it the number-one choice for customers who want to be immersed in a futuristic experience. With our optimum product range, customers are not merely spoiled for choice but most importantly assured of supreme quality and value for money."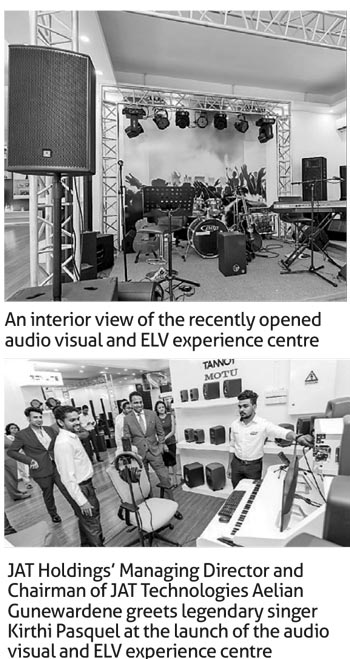 Guest of Honour, Music Group Asia Pacific Director Karan Kathuria said: "I am honoured to be part of a successful organisation which has spearheaded state-of-the-art technological solutions in the Sri Lankan market. It also bears the trademark aspirations of Asia Pacific Music Group which is all about making major advancements in the global audio industry."

The brand new centre reverberates with top-notch brand names such as Turbosound, Midas, Klark Teknik, Audi-Technica, Tannoy, Lab Gruppen, Genelec and Sonos. Along with these superior quality products customers can now benefit from the range of ELV products such as CCTVs capable of capturing high definition video surveillance footage, PA, Access Control, Fire Alarms, Internet Protocol Televisions (IPTV) and MATVs.

The centre can assist in designing, supplying and installing any ELV system to meet all requirements as it possesses the expertise and experience in having completed many ELV related projects for several renowned establishments in the country.

JAT Technologies provides customers the most innovative options and possibilities in the audio visual and ELV arena. The impressive centre is a technology hub for those who are in the know-how about the benefits on offer.