---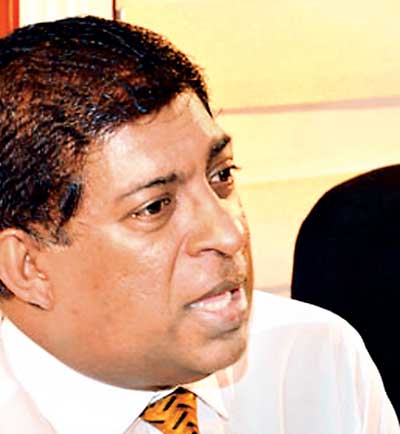 In a bid to ensure that the nation undergoes an allinclusive development, F i n a n c e Min i s t er Rav i Karunanayake said yesterday that the internalization of agenda 2030 for sustainable development is ideally the first step Sri Lanka should take towards progression. "The internalization of agenda 2030 will be a good starting point for Sri Lanka to review our existing policies, planning methodologies, and set national targets in line with both the Sustainable Development Goals (SDGs) and national development priorities to ensure more holistic and sustainable development of the country," said Karunanayake.
A t t h e s i x t h A s i a n D e v e l o p m e n t Forum i n Colombo, the minister opined the internalization would be the path towards the highly sought progression with the nation having experienced a fundamental political change where much emphasis has been given to the "balanced approach" over developing specific sectors such as infrastructure development, highways, ports, airports. Recalling the economic policy statement spelled out by Premier Ranil Wickremesinghe last November, Karunanayake told the visiting top delegates that the country's economic strategy for development is to improve the living standards of its people while ensuring the nation is the most open and competitive economy in South Asia.
Pointing out that the current general policy environment is shaped primarily by the new government's declared intention of establishing a clean administration, restoration of democracy and taking the country rapidly towards the upper middle income status, it was highlighted that the main thrust and direction of the economic strategy is clearly indicated in the "socially competitive market", under the economic advantages of competition to promote efficiencies in the use of resources are combined with action to promote social equity. "I believe that Sri Lanka has a favourable and stable political leadership and bestowed with human and economic potentials to initiate the 2030 agenda successfully. However, there are financial and human constraints we might have to looked into and addressed to ensure the realization of the 17 SDGs.
I believe that Sri Lanka has the potential to develop herself as a SDG model in the future," said Karunanayake confidently. The Asian Development Forum, that took place over two days, aimed at providing the platform to share the international best experiences, while identifying areas of support for the developing nations to ensure timely accomplishment of the 2030 agenda. Th e Forum has b e e n dedicated to discuss the concern of Asian economies over the implementation of the 2030 Agenda for sustainable development.