---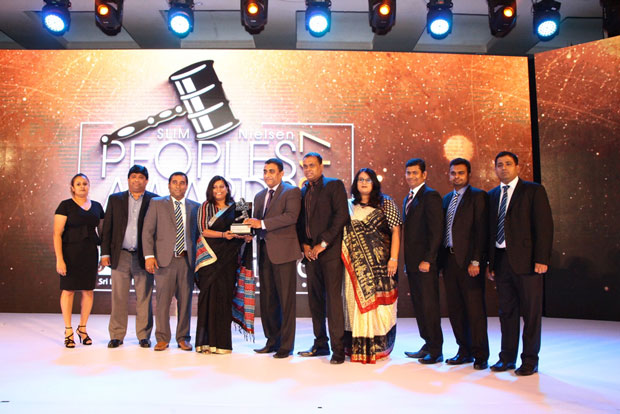 Insee Cement emerged victorious at the recently concluded SLIM-Nielson People's Awards 2017, where Sanstha Cement was lauded with the Brand of the Year Award for housing and construction for the sixth consecutive year.
Organized by the Sri Lanka Institute of Marketing (SLIM), the SLIM-Nielson People's Awards is the only event in Sri Lanka that provides comprehensive insight to the public's perspective of brands, personalities and other favorite entities such as films, advertisements, music and more over the past year. All nominees as well as the award winners are voted for by the public, with a nationwide, quantitative face-to-face survey of males and females between the ages of 15-60. This makesthe SLIM-Nielson People's Awards one of the most anticipated events in the local corporate calendar.
"As the leading cement manufacturer in Sri Lanka, we understand the value of brand recognition this win brings," Janaka Weerakoon, Commercial Director of Insee Cement commented. "It's about adapting to consumer requirements, and adding value to consumers through our own brands. Sanstha definitely got the equation right, winning the People's Award for the sixth year running. We are grateful to the public for nominating and voting for us as their brand once again, and in turn promise to remain progressive, innovating products and solutions that are tailored to address their construction challenges in the future."
Insee Sanstha is manufactured by Siam City Cement (Lanka) Ltd, formerly known as Holcim (Lanka) Limited, a member of the Siam City Cement company. The company was founded in 1969 in Thailand, and is today a leading cement manufacturer in Southeast Asia.