---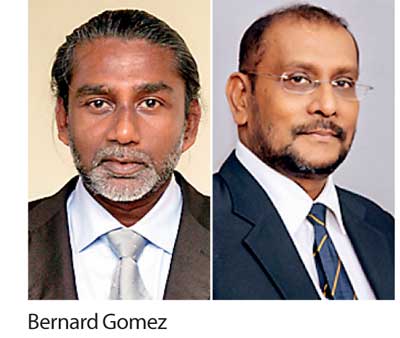 At the launch of Architect 2017, Sri Lanka Institute of Architects (SLIA) Vice President, architect Bernard Gomez said the government being able to lure in US $ 900 million worth of investments into residential, hospitality and commercial development sectors this June, provides an ideal platform to announce 'Architect 2017.'

The four-day annual event, organized by the Sri Lanka Institute of Architects (SLIA) will be held in February 2017 which would set a platform for the public to access latest products and services in the industry and open up new business opportunities.

Gomez said that a significant aspect of the exhibition will be the contribution for the government's search for low budget, adaptable, energy efficient, housing initiative for both temporary accommodation for disaster relief as well as permanent houses.

"Architect 2017 will show the way how it could and must be done," he said. The exhibition hopes that this initiative of the institute will give the country's decision makers a culturally sustainable, efficient, workable example for livable and adaptable, low income housing.

Gomez further said that the exhibition will provide a better and bigger platform for the industry which will include about 312 trade stalls and 136 display panels, adding that the exhibition will find approximately 50,000 people who would learn and educate themselves on the latest design concepts, products and services available in the construction industry in Sri Lanka.

Imparting the feedback of previous exhibitions he said that many friends of trade have told that they have had great sales accomplished after the exhibition.

"We as architects, constantly strive for better what is done before, that is the nature of our profession. This year it is no exception, it will be with a more public friendly, focused public display," he said.
SLIA President Architect Harsha Fernando said that the exhibition held for the 35th consecutive year is continuing a long tradition which began in 1983.
He affirmed that it would prove to be another significant event for the trade and stall holders who would exhibit latest technology, state of art products, etc.
The exhibition will be followed up by a national conference. (ZZ)