---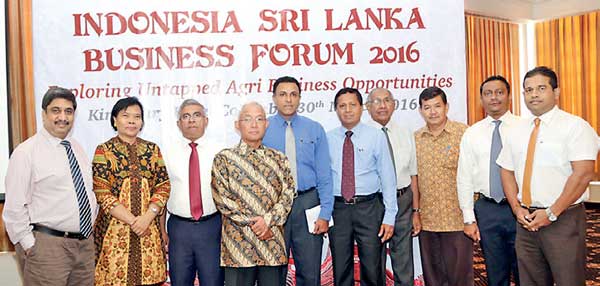 Indonesia says it is now offering visa-free entry to Sri Lankans in a bid to help enhance commercial activities between the two countries. "We will offer visa-free entry to Sri Lankans visiting Indonesia and it will last for 30 days," said Indonesian Ambassador in Sri Lanka Harimawan Suyitno.
H e m a d e t h i s a n n o u n c eme n t whi l e speaking at the Sri Lanka – Indonesia Business Forum held recently.
The forum was jointly organised by the Indonesian High Commission in Sri Lanka and the Sri Lanka – Indonesia Business Council of the Ceylon Chamber of Commerce. The event held in Colombo aimed at exploring trade and investment opportunities between the two nations and the main focus was on exploring possible cooperation in the areas of agribusiness.
Accordingly, a presentation on 'Exploring the cooperation in agribusiness industry' was conducted by Republic of Indonesia Industry Ministry senior official Rochmi Widjajanti. CIC Agri Business Executive Director Waruna Madawanaarachchi conducted a presentation on 'The prospects of agribusiness industry in Sri Lanka'.
The welcome address was delivered by Ceylon Chamber of Commerce Sri Lanka – Indonesia Business Council Acting President Kalinga Wijesekera.
Trade between Sri Lanka and Indonesia during the year 2015 totalled a sum of US $ 465 million, with the trade balance hugely favouring Indonesia accounting for a sum of US $ 400 million. Sri Lanka's main exports to Indonesia are tobacco and apparel clothing, while Indonesia's main exports to Sri Lanka are tobacco, salt, sulphur, paper items, minerals and cooking oil items, etc.