---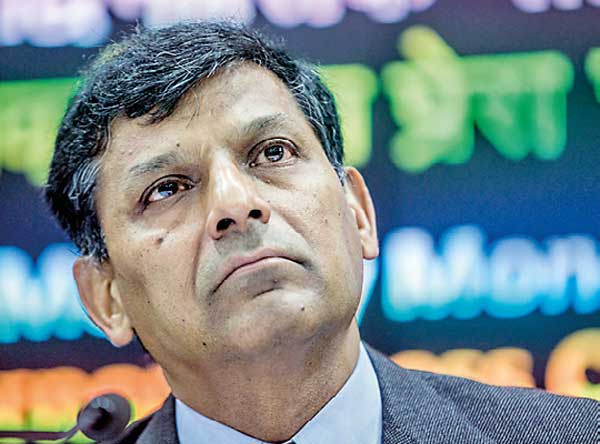 AFP: The popular Reserve Bank of India Governor Raghuram Rajan will step down when his term ends in September to return to academia, he said in a letter published Saturday, ending intense speculation over his future. Credited with helping to transform India's economy in his three years at the helm, the question of whether Rajan would seek—and be granted—a second term as RBI head has been feverishly debated in Indian media. In the letter to colleagues, the former IMF chief economist said he believed the bank had delivered on objectives including lowering the inflation rate, stabilising the rupee and tackling India's mountain of bad loans.
Narendra Modi's government had factored into the decision. "While I was open to seeing these developments through, on due reflection, and after consultation with the government, I want to share with you that I will be returning to academia when my term as Governor ends on September 4, 2016," Rajan wrote. "I will, of course, always be available to serve my country when needed," he stated, thanking colleagues for their "unflinching support".
Rajan, 53, enjoys a mass appeal not normally associated with a banker, and has been dubbed "rock star Rajan" and India's "James Bond". But he has faced personal attacks from right-wing MPs in India's ruling Bharatiya Janata Party (BJP), notably Subramanian Swamy, a media-savvy populist who had called for him to step down. Former University of Chicago professor Rajan said he planned to return to a life of academia.
"I am an academic and I have always made it clear that my ultimate home is in the realm of ideas," he said in the letter, released when markets were closed for the weekend. All eyes will now be on the markets' open Monday. A recent rumour of his departure reported by a Kolkata newspaper sent the rupee down sharply. Rajan, who famously predicted the 2008 global financial crisis, has been widely credited with bringing stability to India's economy since his appointment as RBI governor in September 2013. He took over the reins of the RBI at a time when India's economy was struggling with a ballooning current account deficit, a plummeting currency and decade-low economic growth. Rajan has successfully taken aim at inflation—bringing it down from double-digit levels to 5.8 percent currently. And India's economy expanded by 7.9 percent in the fourth quarter of 2015-16, the fastest of any major economy."It is very disappointing news," Shubhada Rao, the Chief Economist at Yes Bank in Mumbai told AFP."In such a short time he has put through important reforms, the RBI was key in getting (economic) credibility back," she said. However, Rajan had clashed with Modi's Hindu nationalist government over how quickly the central bank should cut rates.He slashed interest rates over the past 18 months to their lowest level since early 2011— but the ruling BJP wanted deeper cuts, saying it would boost growth further."
A whole lot of people were gunning for him, saying he wasn't lowering interest rates fast enough, when he had economic interests at heart," said Rajrishi Singhal, a Senior Fellow at Gateway House think-tank in Mumbai, describing his departure as a "big loss".BJP politician Swamy, who previously described the banker as "mentally not fully Indian" referring to his United States Green Card, was defiant Saturday. "I wanted Raghuram Rajan to be sent back from the country because he is not fit for India," he told AFP. "The media will have to eat humble pie as they went around town claiming that what I had been saying was different from the government's view."
Some names mooted in Indian media as possible replacements are Arundhati Bhattacharya, Chairperson of State Bank of India and Urjit Patel, Deputy Governor of the RBI.Arvind Panagariya, a top government policy maker, is also tipped as a possible successor. In a sign of Rajan's popularity, tens of thousands of people signed an online petition calling for him to be given a second term.