---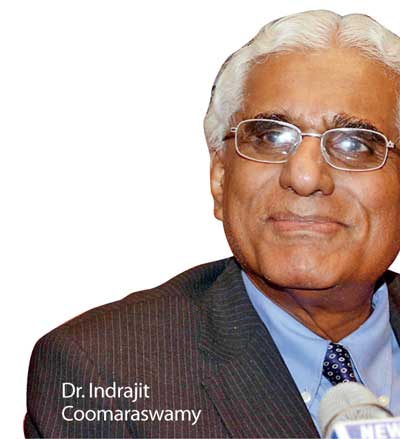 The International Monetary Fund (IMF) Executive Board in Washington is expected to review the current three-year extended loan facility with Sri Lanka during the third week of November as the fund's staff team concluded its first programme review in September.

The IMF staff teams visit the member countries, which have programmes with the fund under its country surveillance, to assess the progress made in the economy – a process known as article IV consultations – and the staff mission reports its findings to the IMF management and then presents them for discussion to the Executive, which represents all member countries. According to Central Bank Governor Dr. Indrajit Coomaraswamy, the Executive Board will evaluate these findings on the Sri Lankan economy on November 17 based on the first review carried out in September.
"On November 17, the IMF Executive Board will review our programme and we are pretty confident that (it) will come out well," Dr. Coomaraswamy told a press conference last week.
During a staff team review stage, the team discusses the country's economic and financial policies with the government, Central Bank officials, parliamentarians, business community, labour unions and civil society.

After concluding its first programme review in September, the Chief of the staff team, Jaewoo Lee, said the country had met all its quantitative targets through June end but urged the authorities to expedite the passing of the Value-Added Tax (VAT) Amendment Bill to ensure the continuation of the three-year programme without delay.
"We want to see the VAT Amendment Bill to be submitted to parliament. That will enable us to go to our board with good conscience (say) that progress is (being) made. If it does not happen in a timely manner, we might have to postpone the (next) review," Lee told reporters in Colombo following the conclusion of the review. In response, the government passed the VAT bill in late October increasing VAT from 11 percent to 15 percent while imposing VAT on some of the goods and services which were earlier exempted. Two days later, the country's Finance Minister Ravi Karunanayake is reported to have expressed his confidence on the IMF's programme to be back on track.
When Sri Lanka was struggling with a self-inflicted balance of payments crisis, the country in June entered into a US $ 1.5 billion three-year extended fund facility with the IMF, of which only the first tranche of Rs.160 million was disbursed in June. The balance disbursements would occur in seven disbursements of approximately US $ 160 million each, followed by semi-annual reviews based on the progress made by the country, particularly in bringing down its fiscal deficit to 3.5 percent by 2020 and carrying out structural reforms to the other areas of the economy.