---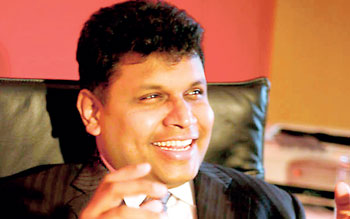 Muhunthan Canagey, who had served as the Managing Director/CEO of the government's information technology facilitation arm, the ICT Agency (ICTA) since 2015, resigned yesterday upon the insistence of President Maithripala Sirisena.

In his official Twitter account, Canagey published a letter, which said that Telecommunications and Digital Infrastructure Minister Harin Fernando, upon the request of President Sirisena, had asked for Canagey's resignation. Canagey had been constantly targeted by a well-established media company in recent months, for developing a national payment platform outside the Central Bank.

Canagey, in tweets, charged that the media company had been given Rs.3 billion worth of spectrum allocations without a public tender process or an auction.
he Telecommunications Regulatory Commission of Sri Lanka, which issues spectrum, falls under the purview of President Sirisena.

Canagey is the Chairman and CEO of the US-based Duo World Inc. which develops cloud-based software. It has a software development centre in Sri Lanka.