---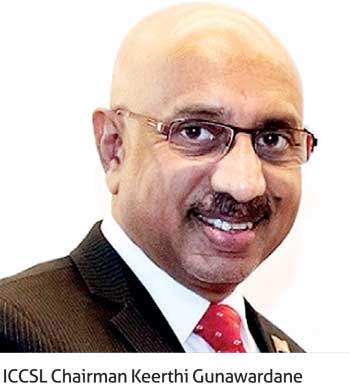 The International Chamber of Commerce Sri Lanka (ICCSL) is calling on small businesses across the country to submit proposals for the ICC-WTO Small Business Champions, a global event organised by the International Chamber of Commerce (ICC).

The joint initiative of the ICC and World Trade Organisation (WTO) has been designed to facilitate participation by smaller companies in international trade. It aims to provide a platform for companies and private sector organisations around the world to propose innovative, practical ideas designed to encourage micro, small and medium-sized enterprises (MSMEs) to engage in business across borders.

ICCSL Chairman Keerthi Gunawardane said the objective of the programme is to help raise awareness on various barriers that MSMEs face in doing business across borders. According to Gunawardane, despite their economic importance in developing countries, MSMEs often find it harder to reach overseas markets.

"They are unaware of the potentially wider market as they do not possess the resources to navigate complex trading procedures. Since helping more MSMEs to trade internationally is an important step in building a more inclusive trading system, the ICC-WTO Small Business Champions will help build capacity enabling MSMEs to trade across borders successfully," Gunawardane added.

The call for proposals, which is only open to the private sector and representative bodies, will welcome an array of programmes including awareness campaigns, competitions, capacity building, training and mentoring programmes. While proposals should be designed and delivered by the entity making the proposal, they should not focus on the WTO negotiations or proposed changes to the WTO rules.

The ideal proposal -- no longer than three pages -- should detail the concept, aims, timelines and other information as appropriate. All proposals should be sent to the following address in Word or PDF format: MSMEsubmissions@iccwbo.org.

The ICC and WTO will use their shared platform to support and promote successful proposals. While the precise support provided by the ICC and WTO will depend on the nature of the proposals received, the ICC and WTO may choose to help to promote certain initiatives and host events or provide expertise and institutional support. However, no financial contribution will be provided by the WTO or ICC to implement proposals.

The call for proposals is open until the end of 2017 and offers no limitation as to the number of proposals that may be selected. The selection of proposals will be carried out by the WTO secretariat and ICC and successful proposals will be announced by the ICC and WTO on a rolling basis.

Gunawardane is confident the programme will highlight experiences and success stories of MSMEs that are already trading and will facilitate access to critical information, as well as raise skills among local MSMEs to enable them to diversify export markets.