---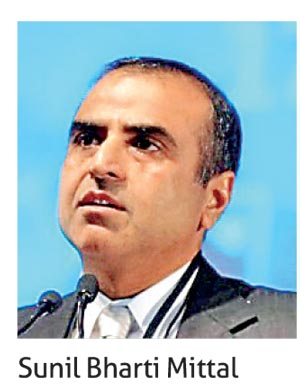 UN Secretary General extended a rare honour to the International Chamber of Commerce (ICC) as the first private-sector organisation to be accorded permanent observer status at the UN General Assembly.

The International Chamber of Commerce received significant recognition at the United Nations General Assembly (UNGA) when its Chairman Sunil Bharti Mittal was extended a formal invitation to join the Annual HOS luncheon on the 19 September 2017.
Mittal also joined the HOS meeting, which was attended by US President Donald Trump, French President Emmanuel Macron, Canadian Prime Minister Justin Trudeau and Brazilian President Michel Temer, amongst other key world leaders.

UN Secretary General Antonio Guterres invoked a significant exception to past practice by inviting Mittal to the Annual HOS Meet, which has traditionally been reserved for government leaders. This invitation follows the landmark decision to accord ICC a permanent seat as an observer of the UN—the first time a private-sector organisation has received such an honour. ICC received this status in December 2016 during the first year of Mittal's chairmanship.
At the meeting, Mittal highlighted the importance of conducting globalisation in a responsible and sustainable manner and facilitating the free movement of goods, services and people. He also addressed various other UN forums, emphasising the benefits of digital trade and technology-led innovations to promote equitable global growth.

The International Chamber of Commerce is represented in Sri Lanka by ICCSL - the domestic chapter of the Paris based international world business organization, the International Chamber of Commerce (ICC). It is also the local chapter of the ICC which holds the sole authority to issue ATA Carnet.

The international organisation has over the years, expanded its roots in 130 countries with a membership drive of over 6.5 million. Trade facilitation, export and import and cross border issues pertaining to goods transport are some of the areas addressed by the ICC. Former Commercial Bank of Ceylon Chairman Dinesh Weerakkody was appointed recently as the Chairman of ICC SL at its 51st AGM