---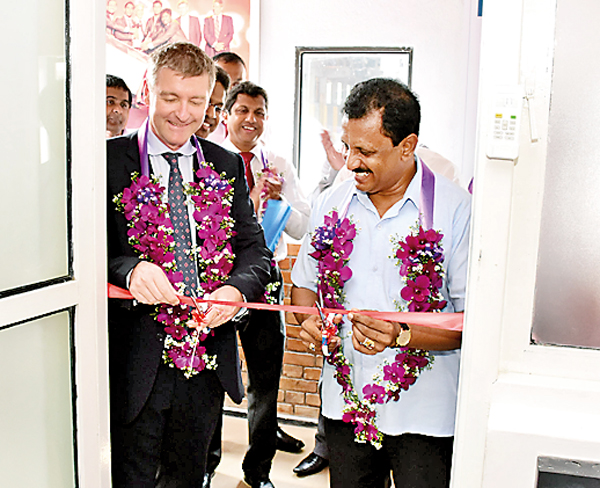 Philippe Richart, CEO, of Holcim Lanka and W Kalum Senevirathna cutting the ribbon at the Savi Piyasa opening in Galle
Holcim Lanka, a member of the Lafarge Holcim Group, a global leader in the construction material industry, launched its 'Savi Piyasa' Centre at the Holcim Cement Plant in Galle recently. This centre will function as the one-stop-shop facility for those seeking a total housing solution.

'Savi Piyasa' (translates to 'strong roof') aims to support people of the area by providing them with a fully integrated solution centre for planning their home-construction requirements.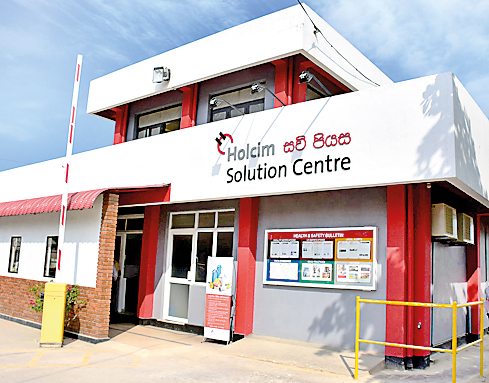 Nalin Karunarathne, Commercial Director, Holcim (Lanka) Ltd, commented at the unveiling ceremony, "Holcim Lanka aspires to be a customer centric organisation. We work closely with our partners consistently to enhance our product quality, technical support and service to our customers. 'Savi Piyasa' solution centre is an initiative launched to bring all our partners together under one roof to create value for each other. We seek to assist the people in Galle, by providing housing solutions, technical assistance and expertise through the LafargeHolcim knowledge hub and through advanced partnerships with other strategic partners."

Customers of the "Savi Piyasa"Centre will receive architectural plans and free Bill of Quantities (BOQs), be educated on 'Preventive Tips', such as water proofing, termite treatment, concrete curing, selecting good quality raw material, material handling, correct use of raw materials, soil testing, wood treatment, etc., be educated on safety during construction, such as the basics on site safety, correct use of safety equipment, safe handling of materials, etc., be introduced to new innovative building concepts, receive free site supervision via a Technical Officer and be introduced and privy to sessions with Architects, Civil Engineers and Technical Officers on appointment.
Holcim (Lanka) Ltd, a member of the LafargeHolcim Group is the local subsidiary to the global construction materials company, operating in more than 90 countries with 115,000 employees. Aiming to be a respected corporate citizen, the company focuses on economic, social and environmental performance along the triple bottom line of sustainable development.