---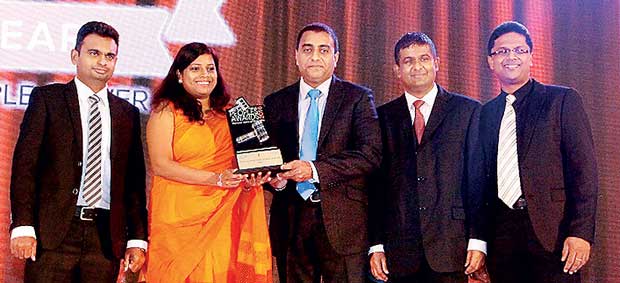 Holcim Lanka, a member of the LafargeHolcim Group, a leader in the construction material industry, emerged as victors, graciously receiving the coveted "Housing and Construction Brand of the Year" award at the 10th SLIM Nielsen People's Awards 2016 held on the 26th of March 2016.

Holcim Lanka is recognised for its application-based cement products that have continued to meet household needs and industry standards. Associated with iconic construction projects throughout the nation such as the Lotus Tower, Hambantota Harbour, Colombo Port City, etc, Holcim Lanka continues to be the nation's building material provider.

Commenting on the award,Nalin Karunaratne, Commercial Director, Holcim Lanka, "Holcim Lanka's success is the result of the customer centric behavioural change and the commercial transformation we appraise throughout our value chain. This attitude is maintained by all our employees inculcating in each individual, our global standards in health & safety and green innovations. It is with this mind-set that Holcim Lanka has continuously met market demands and its evolving needs with a reliable supply and variety. It is an honour to receive this award for the fifth consecutive year and we will continue to provide product and service excellence, maintaining our champion status."

Holcim Lanka in late 2015, also received the LafargeHolcim global Silver Award for its architectural masterpiece – 'Community Library in Ambepussa'. The construct was built using green principles, green cement and contributed to the skills development of the local community.

The SLIM Nielsen Award Winners for 2016 are chosen based on research conducted during a period of six [06] months. Findings are assessed based on the preferences of over 2,700 consumers in Sri Lankan between the ages of 15 to 65 years across all provinces.These research findings are conducted and processed by Nielsen; with their firmthat consumer loyalty and brand connection is a powerful attribute for a brand's success and credibility.