---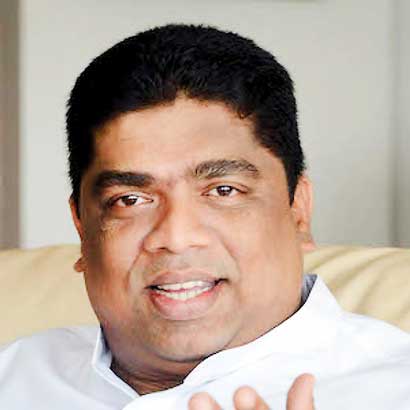 The owning company of Hilton Hotel Colombo yesterday announced the appointment of new directors, with well-known media and corporate personality Krishantha Cooray being appointed as its Chairman.
Cooray has held several executive positions in several companies including the Ceylinco group, Richard Peiris group and the Maharaja Organisation.

He was instrumental in setting up Rivira Media Corporation (Pvt.) Limited under the Richard Peiris group and served there as founder Director and Chief Executive Officer. The two flagship newspapers launched under his direction, 'Rivira' and 'The Nation', continue to be widely read national newspapers in Sri Lanka.
During his stint at the Maharaja group, he worked as a Consultant, supervising, streamlining and ensuring executive co-ordination of news broadcasts by the TV and radio stations belonging to the company.

Cooray holds a BA (Hons.) degree in Political Science and Law from the University of Middlesex.
He was appointed as a Director to the board of DFCC Bank PLC in March 2015.
Along with Cooray, six Non-Executive Directors – Athuala Senanayake, Tehani Sharnez Alenka Mathew, Dinouk Colombage, Sonali Liyanamana, Dhanuka Ranjith Samarasinghe and Mohamed Shezmin Mansoor — have been appointed with effect from April 8, 2016.
Hotel Developers PLC is a fully government-owned enterprise and is placed under the Public Enterprise Development Ministry.