---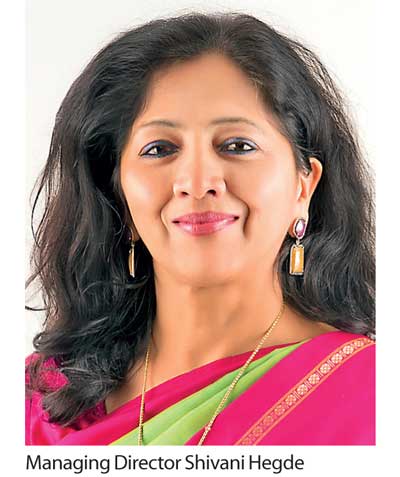 Nestlé Lanka PLC saw its net profit for the quarter ended June 30 (2Q16) slipping 8.4 percent year-on-year (yoy) to Rs.1.19 billion, impacted by higher costs, the interim financial accounts released to the Colombo bourse showed.

Accordingly, the earnings per share weakened to Rs.22.15 from Rs.24.18.
Nestlé Lanka share fell Rs.220.90 or 9.58 percent at yesterday's market close.
"The company faced stiff cost challenges including adverse exchange rates, the impact of which was minimised through efficient cost optimisation across the value chain and strategic deployment of resources to key brands," a Nestlé Lanka statement said.

The topline of the company improved during the quarter as sales rose 5.5 percent yoy to Rs.9.24 billion with cost of sales increasing only a modest 2 percent yoy to Rs.5.73 billion, resulting in a gross profit of Rs.3.5 billion, up from Rs.3.4 billion yoy.

However, the growth in the topline was dented by higher marketing, selling and distribution expenses, which rose 16.5 percent yoy to Rs.1.42 billion. Administrative expenses also rose 7.5 percent yoy to Rs.545.2 million.

This pushed down the operating profit of the company to Rs.1.55 billion in during the quarter under review from Rs.1.68 billion in the same period of the previous year.
Meanwhile, the company's net profit of the first six months (1H16) improved only a marginal 0.3 percent yoy to Rs.2.46 billion, due to the same reasons seen in the 2Q16, despite the profits at topline levels growing at over 10 percent yoy.
The revenue in the first six months rose an impressive 7.4 percent to Rs.19 billion. The earnings per share for the six months improved slightly to Rs.45.89 from Rs.45.74.
""We have delivered steady results for the first six months of the year despite a very challenging business environment," Nestlé Lanka Managing Director Shivani Hegde said.

The company said it introduced several new nutrition, health and wellness products during the six month period.
The company's total assets as at June 30, 2016 stood at Rs.11.5 billion, against Rs.12.1 billion six months ago. Retained earnings stood at Rs.2.98 billion, down from Rs.3.94 billion.
As at June 30, 2016, Nestlé S.A held 90.82 percent of the issued shares of the company. Nestlé has been in operation in Sri Lanka for 110 years.