---
Overseas Realty (Ceylon) PLC maintained a healthy momentum across its business verticals as the real estate major reported sound top and bottom line growth during the three months ended March 31, 2019 (1Q19).

The landlord of World Trade Centre (WTC) at the Echelon Square in Colombo Fort, reported revenues of Rs.2.3 billion during the quarter under review, up 67 percent from the same period last year.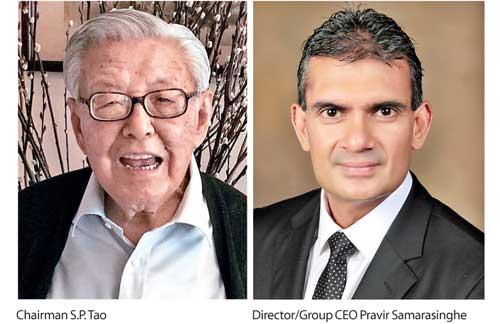 The primary boost to the group top line came from the solid sales of its Havelock City Phase 3 apartments, which is nearing completion by this September, the company said in a
press communiqué.

"Phase 3 consisting of 304 units with 87 percent construction completion by end of the quarter, is expected to finish by September 2019", the company said in an earnings release.
The Phase 4, which was launched in August 2018, had reached 40 completion by end of the March quarter. The pre-sold apartment sales stood at 16 percent by the end of December 2018 and the company is expecting to finish the project by
October 2020.

Apartment sales revenues captured by Mireka Homes, a unit of Overseas Realty, were up 119 percent year-on-year (YoY) to Rs. 1.6 billion.

The group has not indicated potential delays in completion dates of its ongoing projects and the potential implications on the apartment sales in the aftermath of the Easter carnage unleashed by the Islamic extremists on April 21.

Luxury apartments, which to a great extent were bought by the foreigners, could be hampered if they feel the country is not safe. Sri Lanka's condominium sector was anyway under watch by the authorities since 2017 for a potential glut being created amid a sizeable concentration of bank loans being observed.

But the fears receded after the banks cut exposure to the sector.

Meanwhile, Overseas Realty reported earnings of Rs.1.12 a share or Rs.1.39 billion for the three months compared to from 96 cents or Rs.1.19 billion reported for the same period last year, an increase of 17 percent.

The company said it was carrying out a comprehensive refurbishing and upgrading programme to the common facilities of World Trade Centers with the intention of continuing to provide a superior service to owners, occupants and visitors.

Singapore based Shing Kwan Investment Company Limited holds 38.43 percent stake in the company.

Jiangsu Tao Shing Pee Education Foundation, an entity established by Overseas Realty Chairman S.P Tao, holds another 24.09 percent stake being the second largest shareholder.